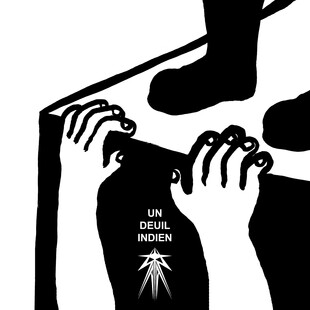 The second ninehertz podcast has arrived, see the soundcloud link below.
Following on from the first, where Mike gave his rundown of top tracks of last year, now this is Pete's turn, this time in conversation with Mike talking about the tracks and going off on random tangents talking bollocks.
As stated previously, this podcast will now evolve into a much wider focus, interviews with bands, promoters or labels, articles on scenes or sounds, reporting live from festivals - the world is Mike and his fancy new microphone's oyster. If anyone is interested in being involved please get in touch.
Anyway, back to the point and here's the ten tracks that tickled Pete's fancy throughout the last twelve months the most...
10. Coltsblood - Mortal Wound (from Ascending into Shimmering Darkness on Candlelight and Spinefarm Records)
9. Direwolves - Unpoisoned (from The Great Year on Throatruiner)
8. Suffering Hour - Devouring Shapeless Void (from In Passing Ascension on Blood Harvest Records)
7. american - Bedsheet Ossuary (from Violate and Control on Sentient Ruin Laboratories)
6. Lower Slaughter - Bone Meal (from What Big Eyes on Box Records)
5. ADCX -Project 242 (from The Day I Heard the Moon Roar, self released)
4. Ufomammut - Psyrcle (from 8 on Neurot Recordings)
3. Chubby Thunderous Bad Kush Masters - Dunkerque (from the Special split with Ten Foot Wizard, self released)
2. Tetragrammacide - Radicalized Matrikavyeda Operation: Militarized Cosmogrids Destabilization (Heralding Absolute Contraction) (from Primal Incinerators of Moral Matrix on Iron Bonehead Productions)
1. Satan - Totale Éclipse (from Un Deuil Indien on Throatruiner)