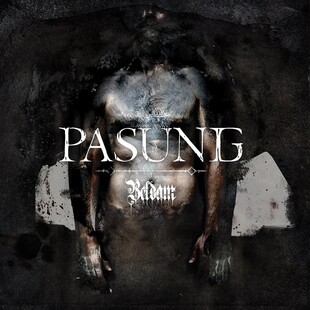 Slow, ugly, unhealthy and unhappy sludge is the trade of Beldam, from Seattle. The six tracks of Pasung crawl by, more than three quarters of an hour spent in darkness lost to them.
Early on, it is a worthy endurance. Vial of Silence is pure sickened sludge, of the Grief or Corrupted school, with a stench of Coffins style death in the murk. Its quicksand drudgery is oppressive, initially in that oddly satisfying doped weight placed on your shoulders way, and just as it begins to tire they wisely break out with a rare burst of speed, and a suprisingly sprightly but rocking stoner rock riff. The second track is similarly enticing - after a slow intro with spiteful almost black metal vocals, it bursts into a riff that is pure groove sludge that Weedeater or Bongzilla would be proud of. It is catchy, yet retains that deathy-edge venom.
It does go on too long, opening it up to complaints of generic sludge, and unoriginal reminders of, say, Fistula, or other now tired sludge tropes of the originators. And that's something the creeps in for the remainder of the album. A third of the way through and hopes are high for a top drawer sludge album to mark the start of the year, but it drags in the middle, that purposeful lumber too easily transposed into a lack of imagination.
The eleven minutes of One from the Stable may follow in the footsteps of the likes of Primitive Man, but bores before it hits halfway, the all round gloomy goodness of early on now losing its spark. It does pick up on the final track, That Which Consumes You, which has something about it to provide satisfaction.
An album of mixed output, Pasung is slightly frustrating in that there's definitely a great album in Beldam, but this is too inconsistent to be it. Yet despite this, the overall impression is favourable, with tracks I'll revisit for the visceral maliciousness that you can feel through its repulsive sludge grime.