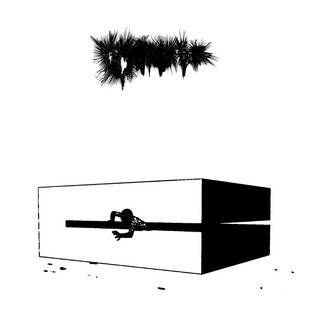 Dutch death metal from minds already responsible for the black metal/power electronic mindfuck of Celestial Bodies and the art jazz noise oddity that is Dead Neanderthals, Cryptae were always going to be on the dark side of avant garde. And so it holds, with this compelling demo release through Sentient Ruin.
To comprehend Cryptae is to imagine death metal deconstructed into all base elements, then reconstituted while high as a kite and consumed with paranoid dread. It is blunt and bracing, the vocals seem to come from behind the instrumentation forcing them outwards, rather than sit above; the whole thing just seems off... as in its stench, as in off kilter, off the rails.
It'd be easy to point to Portal et al as pointers, but it only tells part of the story - this feels if not necessarily improvised in the studio then less purposeful, more ugly freeform writing in the timing and coordination of all aspects. The experimentation is of the oppressive variety, a negative willfulness to obfuscate and damage at the same time.
Each of the four tracks offer fresh nightmares, but the opening Glubroneous probably best brings it altogether to assault from all sides, while the final submission Maze is the most addictive. Combined, it is all over in less than a quarter of an hour, but it is enough to set your mind's path that slight chink askew, an unease wrestling about your natural rhythms unexplained, and a self-flagellating desire for a return trip through.