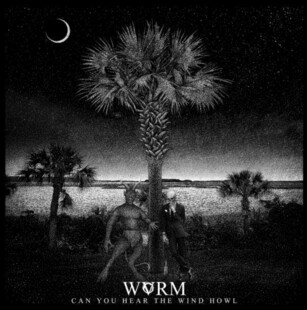 Deeply unpleasant stuff here. Abrasive, caustic and brash, this is dark room, headphone filth.
WVRM combine that skittering grind sound with some brutal chops and chugs that make this a rich, but brief treat. The record only lasts around nine minutes but it's one of those that packs in the inventiveness to every second. The vocals stand out here as a particularly rough-shod lesson in anguish. One moment they are a deathy rasp, at others it sounds not unlike torture recordings.
When they actually slow down, there's almost a black metal tinge to the affair, not unlike the more brooding end of the late but great Cursed. Witness this on the bleak and hopeless Suffer Ritual.
The title track brings it back to the speeding, chaotic grind aesthetic but still packs a groove under there that wouldn't be out of place on a bill with the likes of the excellent Sunlight's Bane.
When you find out this is engineered and mixed by Kurt Ballou (Converge, Black Breath, Sect), and mastered by Brad Boatright (Integrity, All Pigs Must Die, Nails) it all starts to make sense.
Essential listening, almost sums up 2017 in horrid, HD detail.