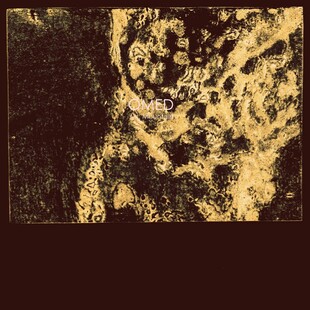 When you discover musical magic in unexpected sources, from travails across the hinterlands of the internet, it does make you bless the freedom to explore we have with music in this age, for all the pros and cons that ready availability brings to labels and artists. One of a multitude of such discoveries for me was Mt. Mountain when I happened across OMED, probably via bandcamp, presumably through a link from a link from a fellow minded soul's collection, an in the know review, or via recommendation of a familiar band.
The album was not released physically, and with the band based on the opposite side of the world, this opportunity of experience is a blessing. Only now is it getting the full attention it deserves, to be released on vinyl, alongside their second work, simply entitled EP, via the trojan psych souls at Cardinal Fuzz. That the label is based in Stalybridge, a few minutes drive from where I grew up, adds a nice personal rounded narrative and warm appreciation.
OMED has stuck with me too, more than four years since it was released. I wrote about it in the review of their new album Dust earlier this year, but happy to repeat that the warm psychedelic glow generated is one still revisited after this time, the track Divides in particular one I find myself relaxing into at regular intervals. Looking back now, with a reviewing eye, it is noticeable how it doesn't really do anything spectacular, recognisably gentle rhythmic psychedelia. Yet it still contains an aura that is instantly calming and warming, and there's little of similar ilk that makes me happier.
There are three other tracks, nearly half an hour in total. I Don't Mind is the content chilled morning that follows a night of star gazed exploration, moments of contemplation pass by, always with a smile, never a regret. Joy, optimism, hope... I'm projecting the generated emotions backwards, possibly without origin, but none the less this is what this type of music should be able to manipulate within you.
White Horses shimmers, echoing the voices of the acid warped 60s/70s originators, shining through the generations since. Yes, there's nothing new to be found on OPED, but it matters little, it is an album to dream wonders alongside.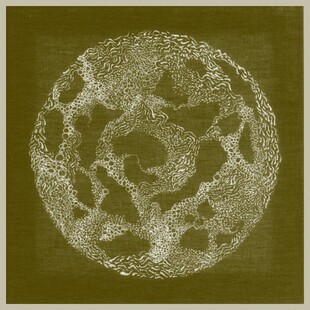 That same overflow of availability of music from across genres, across continents, leads to a shortening of the time available to invest. As such, my next appointment with Mt. Mountain was indeed the review of Dust, where upon I chided myself for missing out on the intervening releases, EP included.
Progressing through each track... She Ruins plays it simple, blatant reminders of The Doors, reimagined as an almost stoner rock outfit. The harmonica throughout Tomorrow is at best distracting, at worst annoying, while Ring Dove is boring... so far, not so good. FX/My Love picks up, to an extent, while the closing Ghosts threatens to blow the album open, but falls back in line. All in all, EP is a bit of a disappointment, the okay opener turning out to be the highlight.
I'm happy to hear these releases are getting the full vinyl and PR treatment they deserve. Mt. Mountain deserve any further exposure they receive, Cardinal Fuzz should maintain their current trajectory for the benefit of us all here in the North, and ultimately, more of you need to hear this music, hear Divides and see if it makes life that minuscule percentage lighter as it does me, for this is healing happy music that creates wonders.