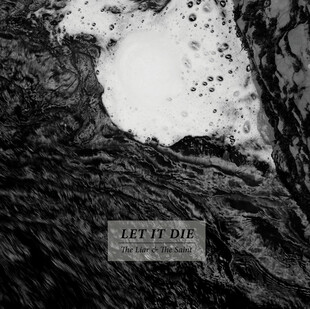 A full album that came out in November from Let It Die and we haven't reviewed it yet? What must you think of us?
No matter, onwards. This is raging hardcore and grinding pissed off stuff that will get even the most jaded fired up. Having previously reviewed their early stuff, to see how much they've come on is encouraging. The vocals are still fucking crazy and the drummer seems to have, somewhat amazingly, got faster.
I'm struggling to find bands to compare with here, but that can only be a good thing. There's crushing and brutal slower parts here amongst the grinding assault and this light and shade only underlines the sense of moral outrage and venom on display.
Lyrics too occupy a space between pure rage and at times a mythical and almost fantastical sideline.
Take the following abstraction: 'Lighters of the torches, threaders of the noose/ Chaos, lie, and murder/ Crushing the burden of proof', when combined with the speedball approach to the music, you realise there's probably more to this band than simply impotent rage. There's been a breed of hardcore lately that offers something more than the old political disruption/statement of intent and Let It Die could well fall into this. It's like they've taken the downtrodden and insular approach of old school doom lyrics into a nihilistic hardcore/grind aesthetic and weirdly, it works.
Who knows where they could go next? I'm excited to find out.