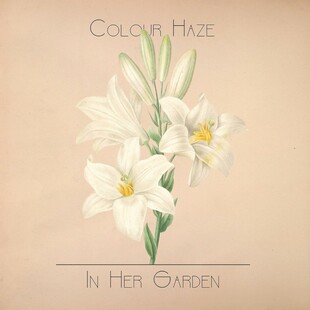 Wow, it's amazing when you hear a band return with something that sounds genuinely new after years of existence. These psychedelic stoners have been noodling since the mid-nineties but this might be their most interesting cut yet.
In Her Garden takes a horticultural theme and commits down to the artwork, which brings to mind pre-photography text books on seeds, flowers and roots. The song similarly are mostly laid back and spread their Zeppelin-esque tendrils across your stereo.
There's a blissful majesty to everything here, from the insistent heartbeat of Black Lily to the Kyuss-like Magnolia. It's so joyous you wonder if this band has ever been capable of sounding negative.
The songs flow in a way you could well describe as euphoric, as if being jammed out ecstatically and from nowhere but digging below the surface reveals nuance and shade. Indeed what we have here is an album that manages to straddle that unusual space between wild improvisation and clever, subtle creative vision.
Sections here have dual factors at play. At times it sounds formless, only to snap back into regimented perfection. Not unlike plant life itself, this is simple yet chaotic and complex.
It's a brave band that chooses to throw in deep brass timbre into the mix as they do on several tracks here, but it works. The organic and natural sound fits in here and creates a rich and free tapestry.
Colour Haze have always been experimental and strange, but this takes them to a new level of the astral plain.
The highlight here is possibly the closing strains of Skydancer and Skydance. The former is a sun-drenched stoner joy, resonating with a guitar tone that many would kill for, bursting into blasts of Hammond organ but never straying too far from a euphoric high of a signature riff. The latter track is a bucking bronco to the former's natural calm. Keys here are mashed while guitars freak out and the album concludes in a babbling jam-like whirlwind.
If stoner rock died with the 90s, nobody told Colour Haze.
Thank fuck for that.