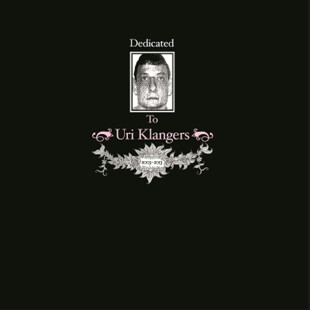 As the group say in the liner notes, the idea of a Hey Colossus having a best of is pretty funny. Honestly one of my favourite bands ever, they've made waves where it counts, but I can't see the Christmas advert for this airing any time soon. That said, it's nice to hear all these tracks jammed together to create somewhat of a museum to one of the most eccentric noise rock bands the UK has.
Squashing together a few tracks from every album since 2003-2013, those ten years have birthed over a dozen releases. People will definitely be interested that this actually contains the title track from the very limited Witchfinder General Hospital record, which has long sold out.
Don't often do this, but a track by track comment review seems apt:
War Crows from Happy Birthday: One of the turning point albums for the band, HB marked the point for me when HC went from a more traditional setup to one that was a bit more noise-led and dense. War Crows is a churning example that still sounds sticky, uncomfortable and blasting. I'll never tire of that weird slipmat/stumble at the end.
How To Tell The Time With Jesus from Cuckoo Live Life Like Cuckoo: This album is probably the one that got the band noticed a bit more than the last few and felt more focused. That said, the tune here is a rambling, disjointed piece of psyche that lays it on thick. Awkward vocal lines flap over each other like idiots at a Black Friday stampede and the multiple guitar lines intertwine beautifully. This record set the benchmark for the next few releases and showed a really ambitious edge to proceedings.
The Drang from RRR: Here's one that splits opinions, RRR was one of the most challenging releases I think this band has ever released. Delivered with ear-splitting feedback throughout and featuring new members literally at their first practice/session with the band it's a steamroller and sounds like it. However if you can take the time to listen to what's swirling below, it's a brilliant piece of work. Psyche riffs clash with screeches, noise and blissed out vocals that purge the previous few years' work and show a band at a creative juncture. The Drang sounds like a house band resolutely playing on as a ship sinks.
I Am The Chiswick Strangler from Project:Death: One of my favourites from the earlier incarnations and I think the last to feature the awesome James Parker. Project:Death rings with a dark energy that was missing from their earlier releases and made me sit up and pay even more attention to the band. Their previous split releases with Lords and Phil Collins 3 and the first two LPs had me interested, but this really sealed the deal. This two-minute blast holds a great memory for me, seeing them chuck it out at a ninehertz-organised all dayer in Sheffield in front of about 20 people.
Eurogrumble PTII from Eurogrumble Vol.1: Eurogrumble is another release that might have confounded a few, as dense and unrelenting as RRR it had somewhat more of a listenable sound, but still had all the subtlety of a brick in terms of wanton experimentation. A jam room piece of indulgence, this particular cut sounds like a fairground being demolished while terrified punters are still on the rides. With all members locking in to the maelstrom with no regard for eardrums or tune, it's up to the listener to discern which parts they can relate to. Not unlike the feverish explorations that magick noise pioneers Sunburned Hand of the Man used to record, it's more a constantly moving sound collage to appreciate or a mess to dismiss.
Drug Widow from Hey Colossus Hates You: Brilliant tune from the first record, this one shows the more traditional and raw roots from where HC spawned. A driving riff that's not too far away from dare I say a Kyuss tune, they certainly had a desert influence back then which I have to confess I'd forgotten about. Even then however, is a sense of adding a sheen of noise over proceedings, rather than just plodding through the guitar/drums/bass/vocal mire of normality.
Warmer The Belter from RRR: Possibly the only HC track to ever begin with acoustic guitar and muted percussion, this sprawling take from RRR is also one of the most mysterious. Plays out like a long afternoon in the sun, baked pavements and heatwaves distorting the landscape.
Hot Grave from Cuckoo Live Life Like Cuckoo: What can I say about this track that I didn't already say in the review of the album? One of the best HC tracks ever, it still rips live and is probably the tune I'd say for people to gain an insight into this most uncompromising of bands.
Witchfinder General Hospital from Witchfinder General Hospital 12": A sprawling, vinyl-only piece of awesomeness, this one is without vocals but oozes cool. It plots a crooked map across the sky and gets there through sheer psychedelic force alone. Effects pedals and guitar abuse make this one a truly trippy one and it's great to know more people will be able to hear its drawn-out idiosyncrasies in full.
Fire Up The Tambourine from Happy Birthday: I requested this at a show about a year ago and the chaps only bloody played it. One of the simultaneously raging and funny tracks in existence, the riff pops eyeballs whenever it's played and the vocals only add to the madness. Those pauses, the manic caterwauling. Just brilliant.
Pope Long Haul III from Eurogrumble Vol.1: An absolute corker of a bass riff leads this clattering take from this ferocious release. Sometimes it's hard to believe it's the same band playing at times throughout this compilation, such are the twists and turns it takes. This one is a rough-throated strangler that is as confrontational as that sounds.
Old No.7 from Dominant Male: Like a B-movie horror trailer, this is a mysterious piece of flimflam to break up the noise, nice.
Horsehead from II: Raging and like an electro-shock, this is one of the fastest cuts here. Liberal use of cowbell too, who could resist? Sounds almost like they are trying to speed up time itself, one of the most rip-roaring HC songs you'll hear.
Wait Your Turn from Eurogrumble Vol.1: Another fuzz-drenched and majestic piece to end things. Bubbling effects over the vocals, electronic static and a collective outpouring of scorn make this 11+ minutes of miasmic terror shine. Ever wanted to hear a band summoning a noise demon? Here's where to hear an approximation.
All in all then, a completely mixed bag. However it is one that shows you just how far the band has come and what twists and turns there has been on the way. Witness their latest transformations via the excellent In Black & Gold and Radio Static High to see how truly blissed out they have continued to become. An essential band for anyone reading this site, dig in and experience the Colossus, it's worth every moment.