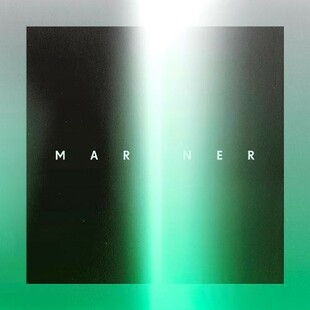 Well I'll be damned if Cult of Luna have turned yet another creative corner. Not content with the industrial and dark Vertikal and its recent offshoots, they've only gone and surpassed all expectations again.
An entire album of collaboration with Julie Christmas (Made Out Of Babies/Battle of Mice) based on lonely star travel? Who would have dreamed it? Thankfully, Julie is as much a fan of the band as we are and the two parties collaborated on this remotely (cheers wetransfer/dropbox) and it's an absolutely fucking joy.
Cult of Luna's style here recalls the more direct styles of albums like Eternal Kingdom and Salvation rather than the dense and sometimes nuance of Somewhere Along The Highway or the creeping atmosphere found on recent output. No problem on all fronts, but it's nice to hear some chugging post metal, with keys featured prominently throughout.
Julie Christmas is somewhat of an acquired taste. Let's be clear, her style in other projects is challenging. The little girl lost voice, candy-sweet and cute followed by tortured screams can grate, but here she shines.
Opening track A Greater Call she simply backs up the screamed CoL vocals to great effect, but it's when she gets centre stage it really starts to click and make perfect sense. You can hear how much she understands the very base level of Cult of Luna's sound, creating sinister lyrical worlds from the tone created.
Take the blistering Chevron which opens with lyrics invoking storms, a sun that's been stolen and an idea that Christmas is perhaps the last human alive. Everything that made CoL such an amazing proposition when they first blasted onto the scene over 15 years ago is here, rumbling basslines, churning riffola and a overbearing production, made all the more terrifying with vocals that are out of this world.
Highlight of the release has to be the cathartic Wreck of the S.S Needle which builds to a chaotic and spine-tingling crescendo, Christmas invoking the line 'Put me down where I can see you run' over and over like she's lost her mind in a Mr Kurtz way.
Guitarist Johannes Persson recently stated: "I just love Julie's singing. She can go from the softest melodies to the wildest screams, and everything in between. The range of her voice is incredible."
We're inclined to agree, her range is just astounding. Perhaps the best Cult of Luna release in a while, it's certainly the most creative we've heard her be.
If that wasn't enough, closing salvo Cygnus, reportedly inspired by 2001: A Space Odyssey reaches nebular levels with a good old-fashioned post metal climax. This, combined with the lyrics, To write a letter to the night/This songless, sightless, silent giant just tips this into a cocked hat.
The best thing they've done ever? It could be.