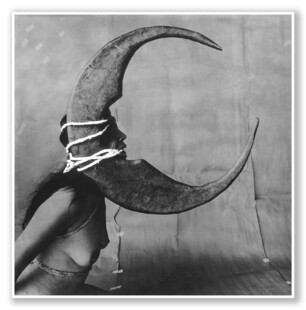 The sound of crestfallen, heartbreaking despair. Not many genres can sum it up quite like black metal. Whether it's the anguish you can feel resonating through fast, unflinching styles or more chasmic, bleak approaches like Weakling et al, the tones and vocal outpourings give out something that shows the darker side of the soul.
Ghost Bath are similar in scope, they build from a morbid base and give what some might find a cringeworthy performance, but if you are settled in for a dose of misery, it could well be your cup of suffering.
Vocals here are delivered like a pained wail, not unlike the public displays of grief you hear on news reports, that gritty, uncomfortable sound that emerges from human beings at their lowest and most animalistic lows. The music is similarly harrowing, either moving at a mournful pace or clattering on at a setting you'd probably term 'black metal frenetic'.
What makes it especially effective is the stark changes in pace and dynamics. Going from an elegant, almost acoustic passage into full genre-defining attack is no mean feat, but Ghost Bath manage it easily. The patterns the drummer marks out too add to the bone-chilling, wintry feel. It's artistic in its approach as well as bludgeoning in parts, meaning tracks like the atmospheric Happyhouse veer between all out catharsis and moments of beatific calm.
Although originally released through German label Northern Silence Productions, the attention garnered has meant a worldwide release on Nuclear Blast. At the time of its Euro release last year, comparisons were being made to Deafheaven among others, but it could well be said Ghost Bath drink from a different pool entirely. Yes the sound is comparable in tone and approach, but the scaled back angst and the focus on emotion is what sets Ghost Bath apart from the more aggressive and psychedelic wanderings of the purported black metal standard bearers. That's no dim reflection on Deafheaven, rather a considered difference is apparent.
As if the album wasn't sprawling and fantastic enough, the inclusion of a bonus track for this re-release in the form of the violent Ascension adds to the majesty. More traditionally black metal, the vocals here are another highlight if you rate the approach that they take. There's glorious speeds achieved here too, reaching Wolves In The Throne Room levels of audio smear, as well as some pretty windswept solos that keep you on your toes.
If cold, shoegaze-informed black metal sounds like your particular folly at the moment, this should be your first port of call.