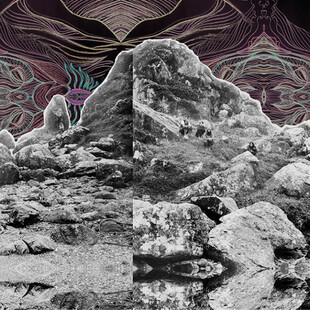 I was rather late discovering the sorcerous wonder of Nashville's All Them Witches, delving in not until the wintering months of last year after increasingly frequent mentions of admiration from friends and peers. As such I'm still devouring what I can find, and continue to be mesmerised by their A Sweet Release EP. So for us to be sent their unexpected new album, to be released in February, feels like a special treat.
But any thought of more of the same please chaps is immediately given a jolt, with Call Me Star. The previous green haze of stoner paradise surrounding Howdee Hoody Slank et al seems to have vented, and you're left with a chilled, delicate slight-psych indie charm. After a discomforting initial deflation, and recalibration, the track makes sense, the perfect comedown morning after the crazy hallucinatory festivities of the night before. And then just as suddenly, you're back in, track two El Centro returns the heavier psych, an eight minute plus swirling jam.
Dirt Preachers' ever so grittier edge gives an impression of a garage rock band doped against their will to assume a glorious intoxicated roundness. There follows three out of the next four tracks hazy, low key, half asleep blues tracks, tempo restrained. The exception, Open Passageways is a fascinatingly moody piece, string instrument backed, it holds a weird The Verve vibe, almost. They leave it late for the boldest statement though, the penultimate Talisman a perfect amalgamation of their ever broadening palate.
Immersed in a cloud city somewhere between the habitats of Wooden Shjips, The Picturebooks and the recent British trend of expansive, alternative trip rock bands such as Mugstar, and a distant neighbour of Los Natas-ish stoner, All Them Witches do much more than play the right psych calling cards; each track an adventure, a story. And there's variance throughout, giving life to the album, and a bright future for an exciting band.