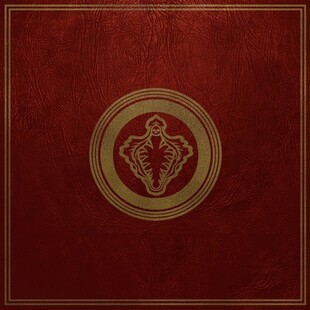 Arabrot are one of those bands that have been there, done that and still come back wanting more. Touring almost constantly for 12 years, it's been a privilege to see them develop their ambitious sprawl. From their rough, simplistic beginnings, they've astounded with each release, becoming more twisted, more strange and just generally impressively creative.
Recovering from throat cancer, frontman and guitarist Kjetil Nernes is the uneven centre of their particular circle. The sounds contained herein on The Gospel show maturity and a confidence that may well have been missing before. His vocals are less scratchy scream, rather 80s pop, think The The, Wire, or anything stark and spiky. The overall feel of the release is claustrophobic and uncomfortable. This could well be due to the inclusion of Nurse With Wound/Current 93 collaborator Andrew Liles, who here weaves an uncomfortable mesh over which the band ply their trade. Some of this even apes the more relaxed moments of Cardiacs, witness the dreamy, yet barbed Tall Man which soars with its choruses, yet leaves room for strange samples and electronic machinations to take place too.
Larger in scope than previous material, Arabrot has become a towering, imposing band not simply concerned with sonic destruction, but an almost nihilistic churn and thought process. Kjetil actually sounds like a different character on each track, taking on manic and demonic vocal styles on some tracks, with clean singing reminiscent of 80s new wave on others.
Take the ghostly and gothic Faustus which moves from a key-driven, ritualistic slow-burner into a dark beast comparable to the most effective Killing Joke albums. Just crazy. In the next breath on Ah Feel he sounds possessed, almost black metal-esque in attitude. You can almost see the black smoke curling out of tracks like this, they stink and are a little too real sometimes to be listened to comfortably. Perhaps a sense of Kjetil's own recent facing of mortality.
The manic Whore In The City sounds chaotic and like the original composition has been split wide open into what you hear, many parts cracked open and then tied back together in rough shards. Arabrot have never been a band to take an expected route, but this album is like a revelation.
To consider each track alone is dizzying frankly, to digest them as a whole, connected album is overwhelming. This may well be Nernes' crowning achievement so far. You can hear someone here who has mapped out a clear, if difficult path for an album and it works so well.
2016 has a lot to live up to, and we're barely out of January.