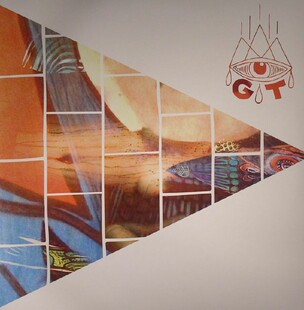 Ok, so this has been on constant rotation for weeks in my car. It's even been playing during a recent crash, but honestly, this has been a soundtrack to a hot, sticky British summer for me.
GT come with a psyche proviso, but it's a pastoral sound that's kind of related to Wooden Shjips, but has some of the hippy style of Eternal Tapestry, crossed with a surf bum Beach Boys pop swagger.
Every track seems to weave its own narrative, with a post-debauchery shuffle piloting the likes of the title track, with a fast trip to bliss sounding sun-bleached and hazy on Rails.
It sounds like summer, it has such a distinct and mirage-like feel to it. Brian Wilson's sweet spirit takes over Life is which mixes in some shamanic-sounding vocals to go with the motorik slacker jams. It's music by wasters for everyone.
Lake Arthur Sunrise is The Doors if Jim calmed down a bit, all tambourine and chill, with some incredible desert-style guitar licks thrown in towards the end to add to the euphoria. Like seeing the sun set into a melted sea of sludge over the horizon.
Things turn sinister for a while with the paranoid and uncomfortable trip-fest of Something's Wrong With My Mind all furtive eyeballs and gibbering nonsense, the druggish, sluggish psychedelic soup continues into the epic closer Real Good Sex which sounds like a drunken jam caught just as the sun comes back up.
This is an album for journeying to, it's so vast yet compact and there's a mass of ideas all happening at once. There was that pop song from the 90s that went 'turn on, tune in, drop out', yeah, do that to this.