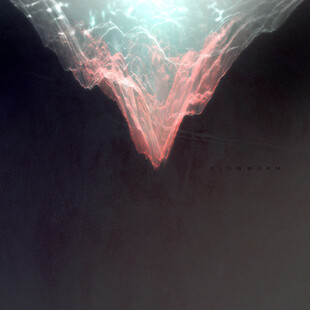 Slow Worm occupy a wholly unique space on the old genre spectrum.
Clean vocals suggest a Jupiter-era Cave In, whereas the eccentricity these vocals contort themselves into, that's into odd, tuneless arcs at times as well as screams, recalls Lee Dorrian at his most loopy in Cathedral. The music follows a similar tack, sometimes approaching post metal and flying off at trad-doom angles. Confused? So are we, but it's like being driven far across dark countryside with a sack over your head. Sure, you're scared and you don't know where this might be heading, but isn't it exciting?
Wait, where are we now? A morose slab of hazily distorted plodding takes up the alien-sounding Farther which swirls like scum round a plughole, threading scorned vocals with never-ending sludge mire.
Creepy whispers flow through the start of the similarly eerie Ego Twin Crysalis which almost touches upon the folklore nightmare fodder of Current 93 and David Tibet's esoteric visions. Psychedelic lyrics unfold, with uncanny objects attached in strange pairings. That's when the vocals don't morph into My Dying Bride's Aaron Stainthorpe's black metal theatrics, the music sometimes following slow, gothic suit.
Closing proceedings in perhaps the scariest way, Where I Creep, The Light Is Shy is a minimalist paean to the night spirits it seems, all looped feedback and high pitched tones reverberating against each other, undercurrents swelling and fading underneath. It's dark, confusing and perfectly rounds off this forty minutes of madness. Worth hearing, if only to secure your grip on reality.