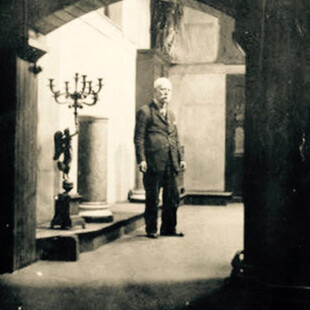 There's points during the opening track of 1968's release here that you wonder just where they are aiming for.
But while this indecision may irk some, the cross of stoner rock with a doom tinge impresses when slotted together so well. The singer sounds for all the world as if he is bursting out of the speakers, the energy is palpable. There's hints of of course of Black Sabbath, in fact the winding, desolate end to opener Marauder has a fusty whiff of Solitude to it.
The lively Green Sails is again pushed up thanks to the vocals and a bit of The Sword-like guitar duelling, did this ever go out of fashion?
Is the closing epic HMS Conan a nod to Skyhammer Studios where this was recorded, owned as it is by Jon Davis of the slow ones? Maybe, it packs as much of a punch, just in a more paced way.
Fell through the flames and came out clean croons mister vocalist, delivering a gravelly but impressive apex to this three-song belter of an EP. It's the most likeable parts of classic rock, stoner rock and doom just shoved into the mix and served up on a plate with a side clump of fun. Just what you need, too many po-faced outfits make their way to our inbox, these aren't one of them.
1968 was nearly fifty years ago, but this sounds like a release for today, cos you know what? This is great.