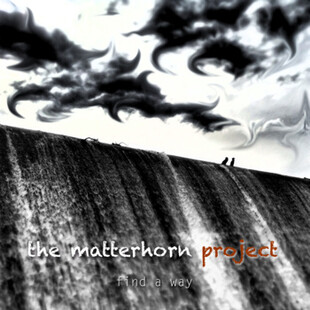 From the foothills of Denver, Colorado steps The Matterhorn Project. Influences touted via the press release include Isis and Mastodon, but listening to this conjures up altogether more elaborate and interesting sounds.
Their overall penchant for chugging and metallic sections weaved delicately together with some meticulous keys means they sound more like a beefed-up 5ive, the drums in particular taking on a central role in a somewhat boisterous yet elegant delivery overall.
The vocals are sang and barked through effects to give them a detached, rough grating that's not unlike the more experimental sections from The Mars Volta's debut Deloused In The Comatotium.
This sense of keen experimentation continues into the likes of Trails which combines a strange skronking sax sound with some jazzy lead exploration and some strong, leading key parts. It all lifts itself firmly away from the influences mentioned previously to the point where you wonder if the press does the band a disservice. This is highly imaginative, original work that has more in common with prog and mathy climes rather than simplistic post metal.
Witness the stuttering and Messhuggah-like intro to The End Is Over for example, it crackles with a ferocity before entering an Eastern scale shortly after, delivered by booming synth. It then moves into free form and abstract sections, the band almost sounding as if they are improvising over each other at times, yet sounding perfectly in synch.
This is a frankly amazing album with so much happening you'll struggle to keep up at times. The sections which make your head nod, like the chops at the start of Hallways Part 1 are even worth hearing for those who don't appreciate fiddly, intricate prog.
The Matterhorn Project may well be slowly and unassumingly popping into view but they may be standing too modestly, this is a great start to the year.