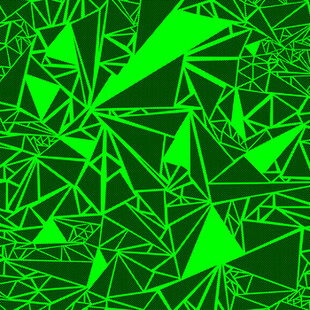 Rocket Recordings seems to be the best place to find psychedelic noodling of the finest kind these days.
Home to Goat, Teeth of the Sea and soon to be Hey Colossus, this is the fourth of their Collisions series of records, which has included Gnod and Mugstar in previous releases.
Much has been written about Evil Blizzard but not without reason. Four bassists and a singing drummer who all wear rubber masks? What's not to love? Mark E Smith is even a fan. But what do we know of Mamuthones? Not much I'd vouch, but this release reveals them to be a motorik, if slightly unhinged group who seem keen on splicing in improv among the repetition. Mad brass makes an impression on the excellent Don't Be Choosy among the hip, twisted vibes going on. It's like there's a party in my pants and the mariachi band have got the squits.
Unhinged vocals combine with a more post-punk party vibe on Fire On Fire to create a manic and tremendous jam too.
World music gets a look-in on Holy Ghost People too, crazy lead guitar flailing all over the place, the vocals invoking all kinds of demons.
Evil Blizzard's contribution comes in the form of the excellent and lengthy Sacrifice. Their 2014 LP The Dangers Of... showed their ritualistic majesty off and this is more of the same. One riff ploughed into oblivion and the vocals rivalling John Lydon's best efforts from the height of his PiL heyday.
What appeals about Evil Blizzard's music is the simplistic and hook-like repetition. Much like admirer Mark E. Smith's band The Fall, the beauty lays not within the riff itself but the magic that happens around its central core.
The Riff (TM), acts as the centre of the 'Blizzard's matrix, reactions happening around its all-knowing power. It sounds shamanic towards the end, as if a still-beating heart is being placed on an altar for a masked priest to consume.
The Teeth of the Sea remix that follows is in fact a completely new recording, taking the essence of the EB version and stretching it into new shapes. Reminiscent of Sunburned Hand Of The Man in terms of hooded, scary improv and atavistic rituals, they have interpreted this track in such a way as to launch it into dark space. You can almost see the cowled figures gathered with flaming torches as they start chanting the title of the song after the initial bleaker buildup.
When the brass comes in, I'd challenge anyone not to acknowledge they are witnessing something special.
Equally overwhelming is the group chanting, you might as well be strapped to a stone awaiting an inevitable dagger to your chest. This is an astonishing release, nay work of art that begs to be heard.