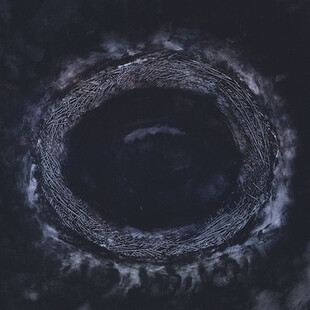 Sometimes the balance between the post and metal parts of post metal are skewed one way.
In one way you can have the airy, delicate and gossamer-thin elements of post rock take over, which paints most bands of that persuasion as sensitive and modest. The other way is to have the gruff, forceful and blunt end of metal enter your sound, giving a scorching, miserable bent to the music.
Portuguese post metal types Wells Valley have gone in a big way with the latter and its both a blessing and a curse. In one way, the sound is imposing and mighty, in others it sounds ill-judged and overwrought.
The disjointed production means that drums clatter through any sense of nuance or subtlety, pushed to the fore they sound incredible, but when combined with the vocals comes across as perhaps too aggressive. The guitars, bass and electronics behind it all attempt some coherence, but you're left with something as brutal as Ehnahre or Human Remains, meaning the sound is somewhat confused at times.
For all this picking apart, if you can listen past the very metallic mix of huge drums and not a lot else then the music is dark, mysterious and exciting underneath.
Hands Are Void for example eases away from the brash and for this it sounds a lot more accomplished.
This feels like a nearly-complete release that could be hampered by a strange production, however Wells Valley have a truly unique approach to a genre packed with copyists and boring alternatives. Persist with this and the rewards are obvious.