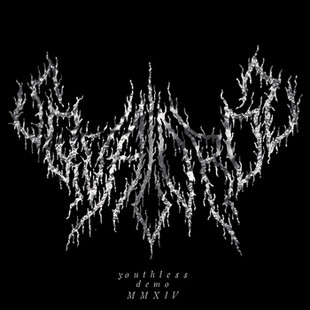 Some scoffed when Hull was announced as City of Culture for 2017, but to dismiss this tough, resilient city as backward is remiss.
Squalords are from the city and both prove the grimy, deprived stereotypes to be well-founded about the city, but also show the creativity that oozes from the myriad practice rooms and studios dotted around its streets.
This demo comes down as heavy as the fog that curls at the edges of the Humber. Full of grit and pretty raw aggression, it's an intriguing combination. Witness for example hanging doom chords that reflect the hopelessness of bands like Monarch!, Whitehorse and others one moment, with some darker ambient passages in between that show an awareness of dynamics most bands of this nature simply neglect.
The constant fuzz does echo some of the early records released via Southern Lord, but the less crawling Crippled has shades of the more mid-paced grimness that Darkthrone made their frostbitten own on A Blaze In The Northern Sky. The use of surges of feedback also suggest a live for the more drunken and messy Electric Wizard material, think Supercoven if it was written and recorded in an Anderson shelter, it's almost as if clods of earth are stuck to the notes.
Where Squalords are perhaps more interesting is in the quieter, less harrowing sections. About five minutes into Youthless is an almost delicate passage that does more to haunt than the majority of the nine minutes surrounding it. Black metal influences are creeping more and more into everything we review of this nature, but few are as subtle as this.