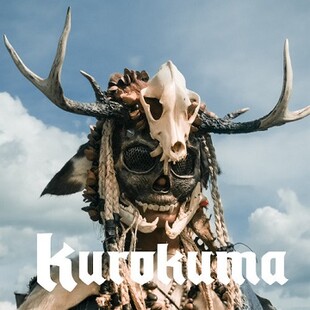 When any band playing sludgey stuff in Sheffield emerges, you'd best sit up and take notice. This isn't just because it doesn't happen very often, but because it's rarely as interesting as Kurokuma.
This three-piece have come out of nowhere with an enthusiastic and rough-shod approach to sludge. Mysterious videos of industrial rooftops and crude graffiti planted them in our consciousness, but recent gigs with the likes of Baba Naga and Hark have shown their approach to be equal parts metal and sludge with a side order of creative percussion.
This two-track demo is a pretty impressive peek into their art, which comes ripping out of the speakers from the off.
With a heavy, distorted sound, the tropes of the genre are all present and correct. The vocals are roared and screamed missives, perfectly chiming with the heads-down blunt force trauma of opening track 18.2 Tons, which ploughs ahead with a double bass-heavy onslaught.
There's a definite groove to proceedings too, with extra percussion being used subtly initially.
By the time Kurokuma enter the second part of the Remission-era Mastodon-sounding Ursus Thibetanus the extra percussion has become the centrepiece. Tribal-sounding but not in a novel and throwaway style, it gives an atavistic and primal feel to what is already a pretty unique sound.
With more tracks and room to further develop that deep, experimental bent that rears its head at points during these two efforts, Kurokuma could be ones to watch. They are doggedly playing as many shows as they can at the moment, go and witness it for yourself.