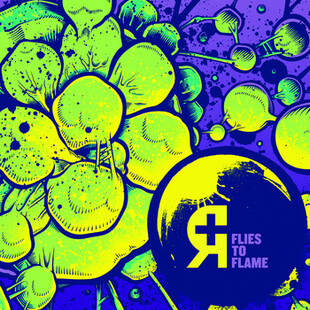 There's not that many bands left from that awe-inspiring first waves of post-metal. Some have simply vanished, others forming iterations that ape their past. Rosetta however are one of those enduring, fiercely creative entities that have carried on and have only seemed to get better.
After seeing them deliver a heroes' welcome of a set at Damnation Festival last year, it's a joy to welcome their latest work Flies To Flame.
Just four songs appear, but they are packed with a conceptual genius and delivery that intrigues from the moment it starts. It's a great reminder of what can be done with the genre.
The drum tattoo that dominates the opening Soot and carries the screamed vocals and spoken word samples above the soaring guitar effects wash shows a band transcending genres and making what sounds like a very spiritual noise.
The serene Seven Years With Nothing To Show creeps along, subtle guitar lines intertwining to showcase calm against the spitting, raging inferno we are all aware Rosetta can be. This majesterial track also fits with their old self-promotional phrase of being 'music for astronauts'. The bold and colourful cover art by long time collaborator Mike Wohlberg (tFk! Illustration) underlines this aesthetic wonderfully.
The emotional samples that pervade the looping and melancholic Les Mots Et Les Choses eventually give way like a volcanic eruption to the clattering and triumphant metal of closer Pegasus. They say Death rides a pale horse, Rosetta it seems, ride one in full heraldic armour all the way to Titan. Another marker in a truly astonishing band's history.