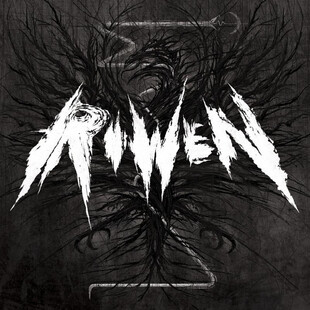 Another Swedish crust band? Yeah yeah yeah, like another sludge band from New Orleans or a Death metal band from Florida? Yawwwwn.
But wait, you jaded old fruit, this features guitarist/vocalist Johannes Persson from Cult of Luna along with guys from DS-13, Sonic Ritual and other Swedish noisy types.
Described by Johannes as a reaction to the long, drawn-out songs and sound checks he's been used to in Cult of Luna, it's almost a hark back to his formative years as a pissed off punk in Umea.
Pissed off is right, the three tracks on this blistering EP flay at ten paces, every note hitting it's intended target with aimed and lethal vitriol. You can hear the CoL tone under there but this time delivered at breakneck speed, with the luxury of being able to cut loose, Riwen hit fast and hard with no regard for production values or dynamics. Cheese grater rough and ready, it's a three-pronged poke in the pods and is worth the ten raging minutes of your time it takes up.