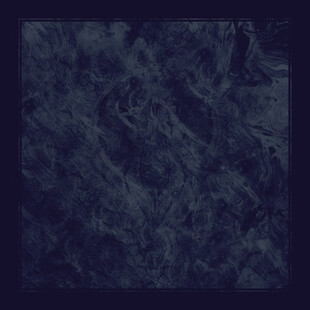 With a name that would roughly translate as 'Death death death' or 'Black death death', past experience of Necro Deathmort's sound both live and on record equates to much the same. Not to say there's no life there, rather a reminder death is coming.
The cold, wide expanse of an unknown planet on the cover of EP2 gives a spectre-like presence of deep space exploration to this collection of six tracks. The press chatter that accompanies the release talks if the duo entering the heaviest realm yet and this is absolutely true. Combining dark, huge and crater-splitting beats with the more tar-thick elements of doom makes for a bleak chapter of their already fascinating story.
Elements of sci-fi creep in too, but are also met by Goblin-like hammer keys, making this Necro Deathmort's most cinematic sound yet.
The highlights come in waves, whether it's the Burning Witch-like doom metal payoff on Mirus or the tantalising and rolling drone that leads up to it.
The influence of what sounds like The Drift-era Scott Walker (he who once recorded himself punching sides of frozen meat until his fingers bled) also moves in on the excellent Channel Fever with its hypnotic but violent sounding coda of beats hitting like unexpected, drunken haymakers in a bar the wrong side of town.
What you can't escspe is the fact this should be soundtracking a space epic in which nothing happens, but might. Large panning shots of space debris and asteroid belts, you know the scene.
The slow motion violence of Bleeding also throws you punches you aren't expecting, vocals crowed across the bows of distorted guitar and thumping crashes all in a blender at low bpm.
The once two-dimensional view a lot of people have expressed before about ND's music being metallic through a dubstep prism is so far from the truth now you'd struggle to see it through the Hubble Telescope.
No, the duo are now scoring films that are begging to be made, John Carpenter, Ridley Scott, you have the composers already ten steps ahead, if not cinema, then Mass Effect-esque video games are crying out for atmospheres as dark as this. Just breathtaking.