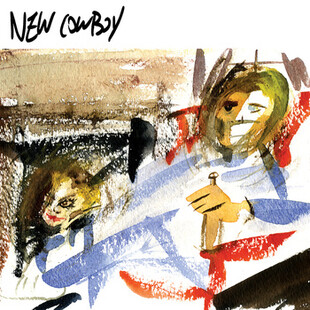 This 7" by Bristol's New Cowboy Builders is one of those records that packs in much more than you'd expect from two brief tracks.
The A-Side is gutsy, Shellac/Bilge Pump-esque noise rock, with so much crammed in that it ends up as the musical equivalent of a hot quesadilla, ingredients flattened and pressed into an area you don't think it can fit. The lyrics seem to be a series of either injokes or pretty vague references, for example what are '20p eyes'?
The drummer also sounds like he's trying to end the life of his current kit too, always good to hear people not holding back and thumping out the beats rather than tickling toms with floppy half-arsedness.
The elongated and less intense flip-side is the almost jaunty What Is Expected which gives up the ghost after some pretty quirky sections to build up slowly to the final minute with some abstract sounds and percussion.
Alas, it's all over too quickly as is some 7"s wont, leaving you to unpick the brief information gathered. It's a lively and riotous affair for sure, but one we'd rather hear more of. More next time please NCBs, ten minutes is never enough, unless you're Napalm Death, which we've ascertained you are not.