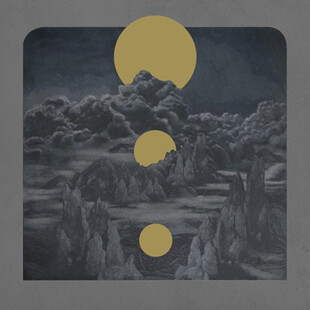 Yob are not a band who do things by halves. Thanks to their gargantuan back catalogue and general fixation on slow-burning, huge songs that hang in the air like black fumes, they are also not a band to simply take a cursory listen to.
Thus, their seventh album is one to relinquish control to. Yob have always been a force that carries you off on a journey during each and every song they've laid down and CTPTA is no different. Creating a maelstrom of sound, the three-piece rip open time and space as though it were wet cake.
Equally there's nobody quite like Yob either, there's hints to classic metal here and there this time around and to post-metal titans Neurosis at times, but what shines through is an almost occult, drowning side to their sound. Mired in a guitar and bass tone that's thick and punches so hard, you could be forgiven for ignoring the incredible percussion underneath, which never once settles on a simple passage when it could take a difficult and beautiful route.
The vocals also demand attention, throat rasping and belting out cleaner notes with equal mastery, Mike Scheidt is on fire here.
It seems that Yob themselves are aware their sound has entered a new setting, according to Scheidt, the track Unmask The Spectre is perhaps the turning point; "This part of the album gets dark, but it also has a sense of beauty and resolve,the mood and atmosphere nod equal parts to old and new YOB... It's one of my favorite things we've ever done."
Indeed this track does a mean line in bleak and hopelessness, the lone, delayed notes it tapers off with offering a somewhat premature and yearning end to what is a simply massive fifteen minutes.
Closer, the plaintive and sorrowful Marrow also adds to this most dramatic of records, its mournful intro striking a particular chord before it crashes in with that now familiar tidal wave of guitar. Having said that, this very much feels like the calm after the proverbial, with even the biggest riff constructions here having an emotional and self-reflective air.
In just four tracks, Yob take you on a dizzying ride, more it must be said, than usual.