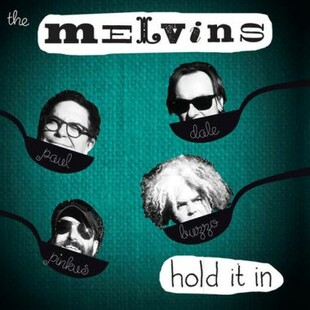 Idiosyncrasy is paramount for any artist who has developed a cult following, and is often the reason for their unique type of accomplishment. It is in the devotion of the fans that true artistic success can be achieved; for some it can take years of painstaking, auteurist attention to nuance – the work of David Lynch, for example, is consistent in tone, direction and vision, and succeeds for this reason. For others, however, such idiosyncrasy comes naturally and can almost become effortless – a path which will forever indulge fandom but could ultimately lead to personal creative stagnation.
Luckily, Osborne and Crover appear to have as much commitment to their line-up as Mark E Smith, and although far from approaching the brink of stagnation with the Big Business players, we now have two Butthole Surfers psycho-billying their way through the noisier-than-recently Washington stalwarts. The secondary guitar allows for some truly emotive lead sections, and the band is granted a melodic shift away from the rhythmic onslaught of Warren and Willis. Indeed, three tracks display minimal input from the original duo, and these colourful numbers breathe a wonderful energy into a band which has never paid enough attention to lack it.
The band's highly idiosyncratic approach to album-writing dominates in a familiar manner. The trademark humour rings loud and clear as songs fade out sooner than they should, a harpsichord appears where it isn't needed, and songs frequently debilitate from catchy pop hooks to formless noise. Stylistically, the record fits somewhere between the off-kilter immediacy of Nude With Boots and the disregard for traditional song-structuring of Hostile Ambient Takeover, whilst confusingly – perhaps sarcastically – it releases whatever it was members were trying to hold in, without any hint as to what it was in the first place.
Some artists define themselves by their ever-evolving nature, and others by their refusal to change; beyond these, however, it takes either a level of complete understanding or of complete ignorance to one's own idiosyncrasies for an artist to be able to create whatever they want to whilst maintaining their identity, and Melvins have never had the time or the ambition to work out which of these they exhibit. Whether inventively metaphorical or dryly scatological in its titling, Hold It In embodies ambiguity from its instantaneous beginning to its direction-less end.