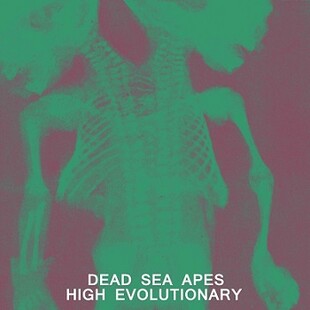 Manchester might have been home to the loutish likes of Oasis and Happy Mondays in years gone by, but there've always been some of its citizens who are rather more poetic and gentle than pill-popping lager swillers.
Dead Sea Apes are one of those bands, and a reminder than no matter where you are in this city you can always see the coldly beautiful moors that surround the city. Perhaps this is what seems to have bred an overwhelming sense of contemplation in Dead Sea Apes, a band who can scarcely be matched in Mogwai-like dynamics except by Mogwai themselves.
Through echoing slapback and a powerfully laid down rhythm section, they're the epitome of the massive wave that never quite breaks. Or more accurately, how Pink Floyd would soundtrack the life and death struggle of the upheavals and triumph of evolution. When they do get heavy, they do heavy; Regolith is psychedelic hurricane freak-out on a planet-wide scale before gently setting us down on the earth for closing track Wolf II acts as the quiet contemplation of the preceding half hour of music with Turpentine's delicate Earth-like picking an incredible highlight of their craft.
If you just want to let yourself go and lose yourself in an album, High Evolutionary will draw you in like a black hole.