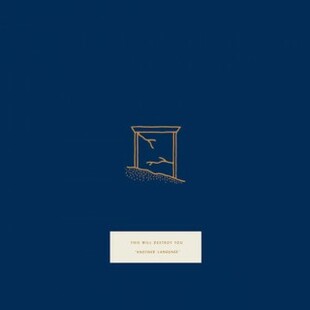 Texans This Will Destroy You first entered our spheres back in 2008 with their huge, rounded sounds shaking Sheffield to its core. Having witnessed their self-indulgent, but rapturous music several times live, the band can become somewhat of a sonic addiction. 2011's sometimes fuzzy and aimless Tunnel Blanket was somewhat of an inward-looking and strange cousin to their superior self-titled effort.
Another Language then, has a lot to live up to. Three years in the making, it apparently nearly tore the band apart through stress and nerves. There's a tangible sense of that in the highly-strung opening salvo. New Topia starts off all cotton wool safety before flying off with an almost Norwegian bent, leaving dark trails with a black metal blast that sounds so fresh for TWDY, you wonder what has them so fired up.
Combine this with the already-previewed Dutism and you have something brewing under the surface that shows a fiery and ferocious side to the band. Dutism's stark passages are framed with a garland of electronics that lifts it further up than they may have reached before and it just confirms they may just have shaken off the quiet/loud brutalism they have slightly become famous for.
Elsewhere, they channel Mogwai's bleak masterpiece Mr Beast with the glitch and chip-tune flavoured Serpent Mound which sounds positively towering and massive. This is what stress does to a band. Perversely, it's one of the highlights, it sounds like every member playing to breaking point.
Tracks like The Puritan conjured up desert plains and abandoned dust bowl towns with their minimal outstretchings, but it's when they brew up something long-winded and slow-burning that they truly shine. Mother Opiate for example threatens to roll into a crescendo so any times that when it doesn't, it gives you a sense of the mountain the band may have climbed to produce this record.
Rapid-fire percussion and candy-floss sweet xylophone chimes clash on Invitation to create an uplifting and chaotic, if brief whole that also encapsulates frustration, but also beauty, the same can be said for Memory Loss which could be the soundtrack to a lonely space walk, cold and unforgiving.
Closer God's Teeth is similarly heart-wrenching, its lonely piano and what sound like tape loop effects churning together at the start to create an alien and dreamy sound. It eventually fades away with corrupted, crackly and spiky radio static curtailing the release.
This is their most harsh release yet, there's still elements of elegance there but a sense of resentment and wanting to break free means it's also their most vital. Essential listening.