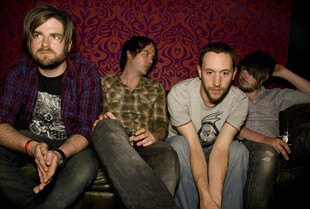 Upcdownc are our headliners for MADE III, taking place at the Audacious Art Experiment, Sheffield on Saturday 29th March. We approach guitarist Chris Garth to see what their set will bring and what the future holds for this already well-established and inventive band.
Ninehertz: You seem to have been going for a while now. Can you tell us how Upcdownc came to be and what inspired you from the start?
Chris: We first got together as it was five friends, which then included Martin who used to be our other drummer, who all shared the same views and tastes in music. At the time we were listening to bands like Mogwai, Nirvana, Sonic Youth and Godspeed... but the general idea was to make noisy, uncompromising loud music for ourselves and didn't really care what anyone else thought about it. It then became more serious.
Ninehertz: Being mainly instrumental, do you ever find you are limited or is it more freeing to be without vocals? Do you feel you can pursue concepts?
Chris: Vocals/lyrics have never really been a major thing for us. The music has always been more important. In recent years, vocals have cropped up here and there but only when we feel it necessary. It's never forced.
The main thing that we have always tried to do is never stay on one idea or sound. Some instrumental bands stick to one formula and that's it. The instrumental element for us does make it more free. I know that in some reviews, people have said that we divert around too much but that's what keeps it interesting for us. If we wanted to write a death metal album, we would.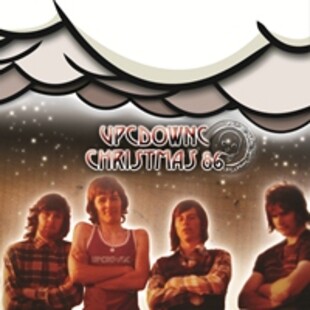 Ninehertz: You have an hour to play with at MADE, it's what we pride ourselves on, what can we expect from an extended Upc set?
Chris: Well, for this particular show, we think will be doing something a bit different but not too sure what at the moment, as well as a few tracks from our recent Black Sea album. The main reason for this is because we will be performing as a three-piece as Gary is unable to play. Noise will probably be a main element.
Ninehertz: Have you ever played Sheffield before? Are you looking forward to the festival?
Chris: We have only played Sheffield once, so are very much looking forward to coming back and playing again. It's always nice to see Alright the Captain play and AHRKH sounds like it will be interesting.
Ninehertz: When it comes to format, do you think the current duality of vinyl records and digital delivery can co-exist for much longer? Do you have a preference?
Chris: We recently released our album Black Sea on vinyl with a free download code and would love to do so for all further releases. It just sounds so much better on vinyl and I just love the whole experience of spinning a record. I'm not really a big downloader and do still buy CDs myself but I think I might be in the minority.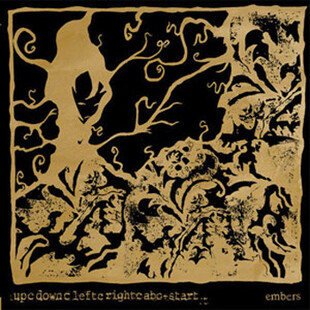 Ninehertz: We saw you last summer at ArcTanGent near Bristol, do you think smaller festivals for specific styles of music at the way forward?
Chris: ArcTanGent was an excellent day for us and would love to be part of it again. We have always been big fans of festivals like All Tomorrow's Parties which is sadly no more for us UK folk, so the more small Festivals that cater to the eclectic, the better.
Ninehertz: We're all about discovering new music, are there any bands you've come across or local to you we should totally know about?
Chris: The Medway towns, where we are from has quite a flourishing music scene. There are some great bands like WhiteDevilWhiteDevil, Frau Pouch, Pity Party and Punching Swans to name a few who are all worth checking out.
As for other new bands, I generally seem to be looking to the past and finding bands there that I had never heard before who I must have missed some how. I am also a bit obsessed with Deathwaltz records at the moment.
Ninehertz: What's the best show you've ever played? On the other hand, what's the worst?
Chris: The first time we played in Holland with Maybe she will was a pretty big deal for us as it was our first show off British soil. Worst would probably be one of many London shows we played where afterwards, they inform you that after deductions, you have made £3 or something even though the place was pretty busy.
It's never been about making loads of money for us, but something towards travel is just good manners. I think we have a cheque somewhere for £1.50 that was posted to us after a gig for what we made on the door. We never did cash it in. It should be framed.
Ninehertz: Do you have a favourite venue to play in the UK?
Chris: We did always enjoy going to the Fox n Firkin in Lewisham as it was really well run by people who were really into the music but it has since changed hands which was a bit sad. Kind of an end of an era as I think we first played there back 2003/4.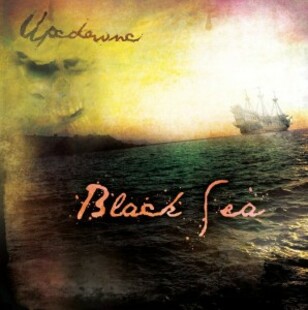 Ninehertz: What are the immediate plans this year, is there going to be a follow up to 'Black Sea'? What do you think it will sound like?
Chris: 2014 is going to be a bit of a strange one for us. We are really looking forward to playing Dunk Festival, in Belgium in April. We have already written the follow up to Black Sea and will be recording it in May. It's the soundtrack to a horror movie that is going to be quite a lot different to our previous records. We have deliberately stopped our selves from using guitars or live drums, so will be completely synthesized and out of our comfort zone.
It's very much influenced by the works of John Carpenter, Alan Howarth, Goblin and Fabio Frizzi. I think people will either love it or hate it but it has been really fun to work on. We will return to the riffs sometime after that.