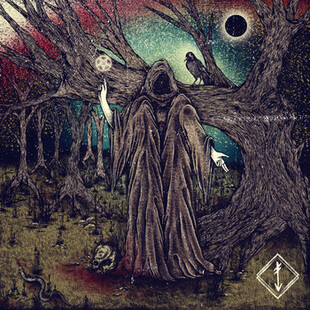 Italians it seems can play a virulent strain of hardcore that manages to sound both 2000s US style and crusty at the same time. No matter, it sounds pretty damn awesome.
Rise After Defeat conjures up fat edge guys in vests, but this is dark, metallic hardcore of the best kind. If you like stuff like Scotland's The Process or bands of that pissed-off ilk, you could well appreciate this lot. It's all groove one moment, blasts to the temple the next. Vocals are spat out like food that's too hot and it's grinding in that way that you can nod your head to, but have to stop to shake now and again because you can't believe how RAGING it all is.
Seriously, not even that whole laboured 'Who pissed in their cornflakes?' analogy could apply here. It's like someone left eggs out to rot in the sun, then threw them at you as you arrived home from a family funeral. Just plain sick.
There's some pretty intense self-loathing going on here with the lyrics here too. Some of them are bordering on ridiculous, but it never reaches silly levels. It's simply a cathartic and precise exorcism of everyday demons. This is what happens when you put people in little metal boxes every day to sit inside slightly bigger concrete boxes with an hour for lunch then back in the succession of boxes, for 40 years.
There's some moments of doomy self-indulgence when it comes to the riffs too, particularly on Decay where the emphasis is on groove and drawn out sections of fuzz.
The addictive groove takes over on closer Awareness as well, eventually dying out to laboured feedback and static. A fitting end to a fantastic release. If there's a scene for this in Italy, I'm heading there to check out some shows asap.