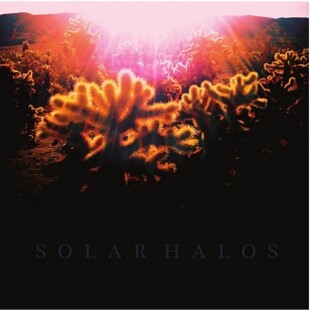 Stick with this, the self titled debut from North Carolina's Solar Halos. In the current world of cheap and accessible music availability, it is easy to simply run through albums like a pack of sweets, devouring them without thought, only taking notice if anything really grabs you immediately, and then moving on without a backwards thought. For music like this, patience is a virtue rewarded.
Initial run throughs don't allow the overarching feel to fully embed itself on your consciousness, as Solar Halos build a wider picture across the six tracks, a barren yet soulful tapestry. This sits on the periphery of stoner, within the welcome modern trend of psych rock doom, with the female vocals placing it somewhere between the raw beauty of Royal Thunder and the grand designs of SubRosa, both in terms of sound and aura - not as light as the former, less dense than the latter. When the male vocals arrive to accompany main vocalist (and guitarist) Nora Rogers it is reminiscent of the Kylesa of Ultraviolet, where they held restraint to their bludgeoning weapons of old.
Subtly hypnotic in a monotone, repetitive way, it could be argued to be a bit cold, lacking the emotional ownership some of their peers possess of you. Yet it's dispassionate delivery lends it a sense of grief and reticent epicness, the repetitiveness conjuring vast landscapes of sparse plains the more you play it; the more you let it absorb into your skin. It's not perfect, but impressively compelling - give it three runs through and see for yourself.