2013 has been another belter for ninehertz, we've continued our musings on all things musical and hope that our frantic paddling in the background has meant you've discovered some doozies this year.
With more festivals set to take place for our favourite genres, 2014 looks set to be filled with a frankly stuffed calendar, with Damnation, ArcTanGent, Temples and Beyond The Redshift already looking particularly tasty. There's also set to be at least two or three of the now ninehertz-approved MADE events at the Audacious Art Experiment in Sheffield too, so look out for the associated bumf to do with that too.
Me and Pete have got our heads together and come up with ten songs of the year each from the thousands of submissions we get sent over the year, we hope you like them too.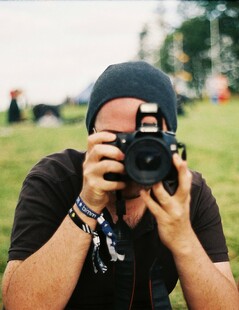 Mike's tracks of the year:
UpCDownC - Hunter Gatherer
(from Black Sea; Field Records; Review)
"Upcdownc have had a fantastic year and this is their best material yet. This closes their magnificent album Black Sea which is among the best releases we've considered this year."
In The Company of Serpents - Craven
(from Of The Flock; Self-released; Review)
"Sludge has seen a cavalcade of bands appear in the last few years but ITCOS are among the best, a rip-roaring duo who aren't constrained by the genre's confines. This track has a paced start but slips into a groove that means it's had repeated plays all year."
The Death Of Her Money - White Light Sunshine
(from White Light; Self-released; Review)
"The Death Of Her Money are one of the best bands in the UK and their short EP released this year is one of the most jaw-dropping works they've ever committed to tape. Hypnotic as always, it elevates them to a whole new level. Psyche, post rock and doom are all there in different guises, but this is blissed out perfection."
Love Hurts - Punk In Magic
(from Party Riffs tape; California Surf Wax Records; Review)
"Coventry has always had some amazing bands, just not enough decent venues to showcase them. As well as Sleepers, Love Hurts released one of the best tapes this year with Party Riffs. Punk In Magic is a nugget of garage band perfection. Here's a video too."
Za! - El Calentito #3
(from Wanananai; Gandula/Audacious Art Experiment/Discorporate Records; Review)
"Za! took us completely by surprise, an excellent addition to the Audacious Art Experiment, their blending of world music, punk and art rock means you are taken on a trip even with this single track. Astonishing!"
Peals - Belle Air
(from Walking Field; Thrill Jockey Records; Review)
"Sometimes it's lovely just to listen carefully to music made with attention to a few sounds. Peals are one of Thrill Jockey's most inventive acts and this calm, blissful album has a highlight in Belle Air, which sounds both incidental and charming and could be a nice way to start the new year too."
Corrupt Moral Altar - Flattening The Cultural Pyramid
(from Luciferian Deathcult; Bat In The Trap Records; Review)
"Sometimes you need a kick to the head to see sense, CMA have done their best to kick everyone in the head this year and their high-speed and groove-laden grind is well worth a listen. This track in particular is a great example of their rage and blast."
Cult of Luna - Vicarious Redemption
(from Vertikal; Indie Recordings/Density Records/Back on Black; Review)
"Cult of Luna returned this year after what seemed like far too long to critical and public acclaim. Vertikal is their masterpiece and Vicarious Redemption is the cornerstone which stands head and shoulders above pale imitations. Nearly twenty minutes of high-brow riffology and even room for a dubstep-like breakdown means it's a towering piece of work."
Mender - My Steed Is A Fucking Unicorn
(from the Asemblus EP; Mountains of Records; Review)
"Ash West-Mullen is a former member of Alright The Captain, but has taken to his new band with enthusiasm this year. Originally a bedroom project, live instrumentation and patched-in electronica mean Mender have soared this year. This track is an example of the warm, yet stark style he has honed, just captivating."
Barn Owl - The Opulent Decline
(From V; Thrill Jockey Records; Review)
"Barn Owl have been exploring the atmospheric and pastoral side of minimalism for a fair few years now. This track from their latest album V shows their contemplative and dark furrows perfectly and was the soundtrack to a dark winter for many."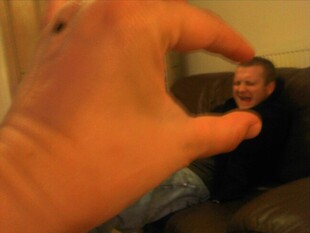 Pete's tracks of the year:
Monolithian - Sea of Trees
(from Ed Wood / Monolithian 7" split; Don't Shoot the Messenger / Atomsmasher / Made In a Meth Lab Records)
"Essential doom dredged desperation from this Cornish duo, a raw, discomforting, magnificent experience."
Blood Ceremony - The Eldritch Dark
(from The Eldritch Dark; Rise Above Records)
"Yes, it's more proto doom, and yes it's Jethro Tull meets Electric Wizard homage, but yes, this is the stand out track on my album of the year."
Earthmass - Stjärna Ormr
(Single release via Bandcamp)
"Heavy yet hypnotic, prog and psych meet big riffs peaking with the beautifully haunting vocals; Essex excellence."
Moon Coven - Ruler of Dust
(from Amanita Kingdom; Transubstans Records; Review)
"Metronomic repetitive riff-mongering trippy Swedish stoner that has had multiple plays since I happened upon it for review."
Limb - Son and Daughter
(from Gurt / Limb Split Roast; Witch Hunter Records; Review)
"The surprise that a Queen cover makes my top songs of the year list is usurped only by the discovery it contains a riff Bongzilla would be proud of; well done to Limb for unearthing it and doing it proud."
Vista Chino - Sweet Remain
(from Peace; Napalm Records)
"I worried for Peace prior to it's release, with it's 'car crash' potential, but while not great, it just about held up thanks largely to this engrossing track, ironically reminiscent of the subtle beauty of Homme's Desert Session jewel Rickshaw."
War Wolf - The Misanthrope
(from Riding With Demons; Outsider Art Records)
"Crust punk thrash doom hybrid that sounds like the dying screeches of a desolate glue sniffer."
Kadavar - Doomsday Machine
(from Abra Kadavar; Nuclear Blast; Review)
"Kadavar have a masterpiece album to rival Hisingen Blues or The Alchemist in them - Abra... isn't it, but with gorgeous tracks like this they prove there's substance with their style."
Trippy Wicked and the Cosmic Children of the Knight - Discoveries
(from Underground; Superhot Records; Review)
"Underground is a fine album, but it's strange that I'm drawn to this relatively uneventful instrumental track most often, although it's presumably due to the delicate guitar ending that I find myself humming along to with a smile."
Hawk Eyes - That's What This Is
(from That's What This Is EP; self released)
"It's still weird seeing "Chickenhawk" on the cover of magazines, playing to thousands supporting System of a Down and on youtube vids alongside Mark E Smith, but with crackers such as this you can only be happy that, occasionally, the music machine rewards the nice and the talented."
Reader's Top Ten Releases of 2013
Our readers voted for their favourite releases from 2013 through the forum - their choices are below, in order. Thank you to everyone who voted.
1 Clutch - Earth Rocker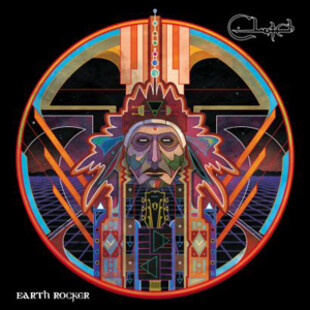 (Weathermaker Music Records)
2 Carcass - Surgical Steel
(Nuclear Blast)
3 Church of Misery - Thy Kingdom Scum
(Rise Above Records)
4 Kadavar - Abra Kadavar
(Nuclear Blast)
5 Deafheaven - Sunbather
(Deathwish Inc. Records)
6 Sasquatch - IV
(Small Stone Records)
7 Earthless - From the Ages
(Tee Pee Records)
8 Red Fang - Whales and Leeches
(Relapse Records)
9 Vista Chino - Peace
(Napalm Records)
10 Black Sabbath - 13
(Virgin EMI)