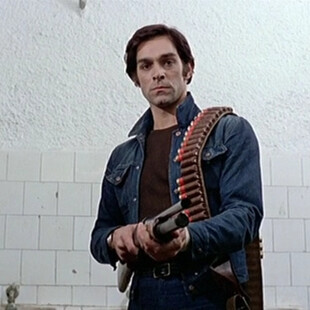 Following on from their barnstorming appearance at this year's Live Evil Festival, the north-east's Satanic Dystopia unleash this brutal cannonade of blackened thrash (available on tape, in a rather flash case, and forthcoming on Vinyl 10'' from Mordgrimm Recs).
Eight furious tracks sally forth from the speakers, with a production that's fuzzy as hell without being obstructive. Their four-man take on the black/thrash template is one tinged with straight-up, low-down apocalyptic hardcore, with gruff Napalm Death vocals.
Despite the relentless mayhem, there are moments of brief relief, with well-chosen samples appearing in all the right places, with abrupt cuts to the ends of songs.
If you dig anything released on Witch Hunter Records in the last few years or long for the denimed-filth days of the Old Angel circa 2002, you'll love this. The tape is currently being sold by the band with a seriously cool t-shirt (check out that logo) for £13, a steal in anyone's book.
One of the top British metal releases of the year. Get it.