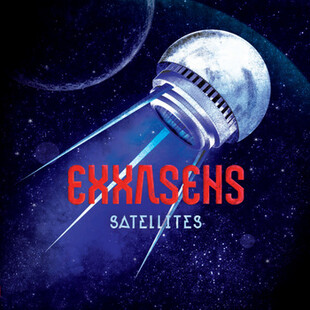 Now and again a band playing the most straight-up version of something you love other people doing can grab your attention. Without sounding overly enthusiastic, Exxasens from Barcelona are one of those bands.
Starting Satellites with samples of radio communications from space and with electronics reminiscent of bands like Zombi and the like, you are lured into false expectations that it's all this floaty, wonderful keys-driven ambience.
What you actually get is some pretty spacey post rock. Not boring though, there's no repetition here of laboured riffs leading to inevitable crescendos to make your hair stand on end. Nope, here we have a constantly shifting trip through space. Imagine yourself travelling at light speeds in the great beyond and this would be a perfect soundtrack. Whimsical and playful too, it's layered full of interesting effects and would make perfect launch pad music.
Keys tinker away in the background while the bassist attempts to join The Smiths under a barrage of guitar effects and a drummer who loves rattling off some pretty sweet snare tricks to make things interesting.
Apparently started as a solo project, sometimes it's better to admit that a band was your hope all along. If this was stuck in some guy's bedroom, not as many people would have a chance of hearing it. It's both euphoric and elemental. Take a listen and see if you feel the same. I'm off to build a spaceship with big speakers that can beam this music down on people in remote fields in the dead of night.