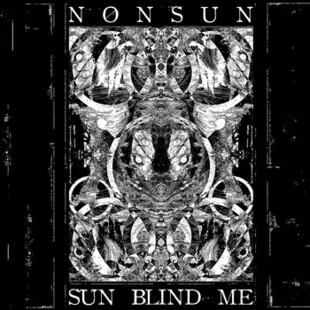 Limited edition tape Sun Blind Me from Lviv Ukraine's Nonsun is thoroughly brooding, slightly on the creepy side and heavy as fuck.
The opening track Rain Have Mercy is the most interesting and therefore standout one for me, incanting the dark brutality of nature- not one, but two epic ambient death metal influenced intros grip the throat with a bony hand and trust your entire head into the meat grinder of atonal doom while a witch king growls hexes at you.
Nonsun handle both ambient and heavy very expertly, taking it further with Part I and II of what presumably would form the B-side the ambitiously entitled Alphomega which pushes the sound to extremes. It's quite expansive and takes risks as a record- reminiscent of both Burzum's Filosofem and Sunn-O))'s White 2, definitely for fans of both.
Sadly the tape was limited to 50 copies on Netherlands cassette label Breathe Plastic Records and has long sold out, but the label have a bandcamp and you can download the whole thing.