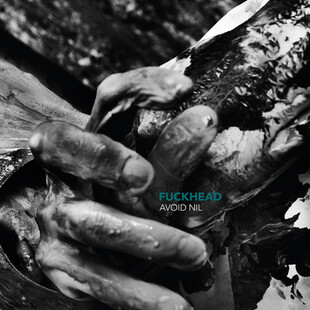 Fuckhead has apparently been around since 1988. A long time to be making this kind of music, but also a long time to have absorbed influences from the smorgasbord of music that has passed by in that time.
The first effort for 15 years, Avoid Nil is interesting in that although full of harsh noises and unpleasant sentiments it is actually quite listenable. Taking on a steady beat helps this no end, but opener Ionized Johnson has an almost New Order stomp to it, despite the glitch-esque idiosyncrasies on display and the low, aggressive rasp which the vocals take on. Samples of traditional instruments clash perfectly with more digital and corrupted samples and that's engaging in itself.
Jazz piano clashes with dubstep bass wobblings on Relayed too, showing that Fuckhead, despite the infantile name, has soaked up mature influences and it appears not to be about creating a noise collage, rather an accessible, if startling sound that's honed and wouldn't even seem out of place in a club.
There's some twisted vocals that sound like a robot losing its mind on Invisible City. A digitised voice laments My memory... is so limited before listing countries in an unhinged and strange way. Amusing as well as unsettling, nice.
The dubstep influences creep into the excellent New Flesh where he sounds like a mad scientist babbling into a dictaphone about sinister experiments. The vocals here are untreated and reveal that Mr Fuckhead actually sounds like Ian Curtis, with a deep and tonal timbre to his voice, but with some immature phrasings that mean the eccentric scientist analogy stands up even more.
This voice develops almost to ridiculous levels on The Big Upsetter making him sound like a drunk version of The B-52s' Fred Schneider, all camp enunciation and manic stylings. This only continues on the closing track Shiny Scumbag which takes this detached contemplation to new levels of self loathing, meaning the album has gradually moved from calm and self-assuredness to a picking apart of the brain and self. It descends into glottal sounds, moaning and laughing towards the end. There's even a few raspberries in there.
Delightfully manic and absurd, but where do you listen to this? In the car, you'd start driving into lakes for fun, on headphones you'd walk into shops just to upend display cabinets and at home, you might start writing frank and personal emails to everyone you know with no sign of regret. Approach with caution, it's an odd one.