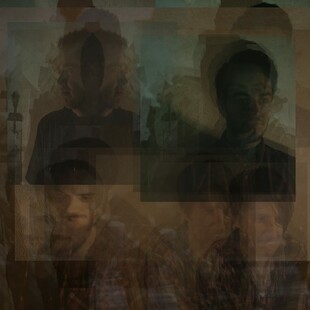 Glasgow's Vasa, are the first of our Headline acts to be announced. After having recently done a couple of massive gigs around the country, journey to their spiritual home, Sheffield to head up MADE this September. Blaine (guitar), Scott (guitar), John (bass) and Alex (drums) tell us what they've been up to since the kitchen…
Ari: You're making waves at the minute having just played both T in the Park and Wickerman. How do you think your set at MADE is going to compare?
Blaine: They were both amazing in their own ways, but judging by the last time we came to Sheffield, MADE could be even better. We're looking forward to having a bit more time to play with and a little less stress.
Ari: Your last visit to Sheffield was incredible! We can't wait to see what you guys are going to do with that extended set. You guys are an interesting band to watch, very aesthetically pleasing with your array of effects and six string bass tapping. Where does it come from?
Blaine: It comes from our deep-seated desire to make weird as fuck noises and arrange them in a pleasing manner! Also, we feel that sometimes people might find it harder to engage with a band when there are no vocals so we try to keep things as interesting as possible on stage.
Ari: Your sound is pretty unique. Who would you say your influences are?
Blaine: The Mars Volta, My Bloody Valentine.
John: Primus, Intronaut.
Alex: Axis Of, Gaslight Anthem.
Scott: Aereogramme, Biffy Clyro.
Blaine: Collectively, we're all big fans of And So I Watch You From Afar, Adebisi Shank and *shels.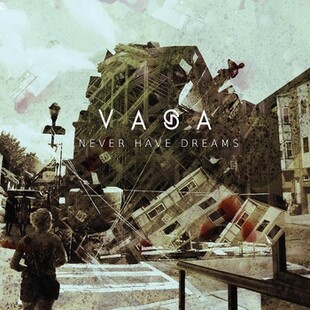 Ari: Do any of you like a band or recording artist that might be a considered a guilty pleasure? Like, I mean, if the other band members found out they'd proper rip you for it.
Scott: I'm well into the Backstreet Boys, also 'About You Now' by the Sugababes is probably one of the best songs I've ever heard.
Blaine: The Girls Aloud back catalogue is pretty fantastic. Alex just told us he likes some N-Dubz songs and we collectively told him to fuck off. John hasn't grown out of nu-metal yet. Static X 4 lyf.
Ari: Haha! Excellent. So you're pretty open then? How did you guys come together?
Scott: Blaine and I have been friends since high school, and had been drunkenly talking about starting a band for years, but we never actually did anything about it. Blaine and John met through uni and decided to start a band together after Blaine had posted a demo he'd been working on up on Facebook. I joined soon after. We met Alex after a few painful months of having no drummer, purely by accident.
Ari: You met Alex by accident? Funny story?!
Alex: No, not really! I used to live in the same building as Blaine and we ended up meeting through a mutual friend who also lived there. Maybe the least funny story of all time!
Ari: Ha! Fair. The EP 'Never have Dreams' came out in December last year, have you been working on putting out another release?
John: As we speak! We're currently in our practice space attempting to write some new material. We've already written a couple of songs which we've integrated into our live set, so we're working on getting a few more done to hopefully be recorded before the end of the year.
Ari: Seeing as though, after the last time you played Sheffield, you kind of made it your second home behind Glasgow (whether you like it or not). Will we be treated any new tracks at MADE?
Blaine: There's a chance we might preview a wee bit of new material, but it depends on whether we actually finish writing it beforehand!
Scott: Seeing as we have some time to play with we might throw in some new stuff even if it's not quite ready. Test the waters and that.
John: We'll mostly just play 'the hits' though.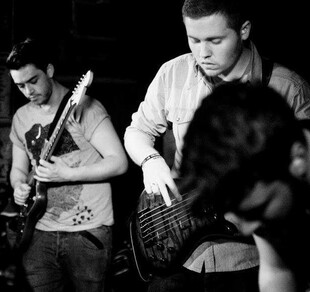 Ari: Quality! Tell us a little bit about your set at MADE, what can people expect?
Blaine: Loud noises, sweat, pedal board tap dancing, minimal awkward chat and hopefully everyone just having a lovely time.
Ari: Awesome, well thank you Vasa. We're really fucking looking forward to seeing you as one of our headline acts.
Blaine: Thanks man! We're genuinely confused/honoured to be asked to headline anything, so we can't wait!