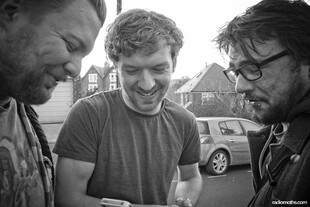 A Neapolitan of swooning vocals, angry bass lines, and syncopated beats, we introduce our favourite Scarborough trio, Everyone an Army; our fourth band to be profiled ahead of MADE.
In my first interview for Ninehertz, I ask their frontman Martyn to give us an insight to what we can expect from them this September 7th.
Ari: Sorry, I had to find my glasses, like Velma from Scooby Doo. Right, well here't goes…
You've been around for a while now. Since 2009, if I remember correctly? (Starting an interview with a rhetorical question; can you tell I've not done this before?) Let's start where you guys started, give us a brief history of the band…
Martyn: That's right, yes. The original lineup, me, Lee and Nick got together after Nick and Lee produced my previous band's recorded efforts. We'd spoken about doing something together for a while and after plenty of collective "mmmms" and "aahhhhs" we started to write stuff we actually liked and agreed on. Nick left for the bright lights and alluring London smog and Iain was an obvious choice after drumming in previously mentioned band.
Ari: You've recently made a resurgence after a small hiatus due to Lee moving to London. Am I sensing a pattern?
Martyn: It can be extremely frustrating trying to communicate ideas when there's a geography barrier, but we're good friends and we have ways of working around it. Since we've started it's never been straightforward and there's usually something trying to get in the way. I think restriction gives us a certain edge.
Ari: Yeah! I can imagine it's pretty hard writing with such mileage between you. It's been a little while since the release of your last EP, is there plans to follow up with a new album?
Martyn: 'A Thundering Triumph of Knowing What's Right' was recorded last May and we've had ideas kicking about since then.
We're looking at getting something out by the end of the year. It's going to be the loudest stuff we've done, but with no compromise on melody and dynamic.
Ari: Your lyrics are always so beautifully crafted, where do you get your ideas?
Martyn: Thank you. It's very rare that I'll sit with a full set of lyrics and write. It's never forced. It can be a line from a book or poem or a situation I've been in that will stick with me and I'll sit on a line or two for months until I can put some music to it or write a complete set of words.
Lee or Iain could do something with that song idea which might take it in a whole different direction but the process is always very natural and consequentially, long!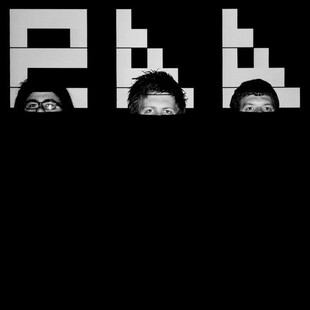 Ari: I'd probably say Thundering Triumph is my favourite track. You've stated at live gigs it's about plebs (?!). Could you expand, I mean, what's it really about?
Martyn: Did I say that?! It's about making the right decisions and the pressure involved with doing so. It's probably the most personal set of lyrics I've written but people have told me what the song means to them and the stories they associate with it and they're completely different to mine but that's what makes a great song in my opinion. It's about being young, stupid and overthinking.
Ari: You say a lot of things at live gigs! Like, your live performances are peppered with dry humour, yet your songs are pretty serious. How do you keep the balance between the two?
Martyn: I think the shots at dry wit between songs are an attempt at bringing a bit of levity to the whole affair. There's only so much you can sing about break-ups, pseudo-politics and guilt without the crowd thinking "that's clever and all, but when are you going to tell a dick joke?"
Ari: You have an hour to fill at MADE what can we expect? Toilet humour?
Martyn: Exactly that. Loads of jokes about toilets, alongside various hits from our extensive back catalogue of self-indulgent show-prog.
Ari: Finally then, why do think people should give up their Saturday to come see you guys at MADE?
Martyn: – I think the whole lineup is certainly worth giving up their Saturday to see. It's rare that this much thought and love goes into putting a lineup together and it's going to be a very unique event.