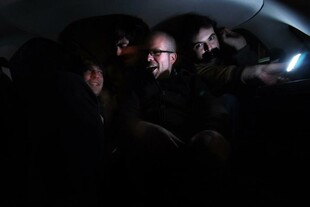 This is the first of the preview posts regarding MADE Festival, an event taking place on Saturday 7th September at the Audacious Art Experiment, Sheffield.
Seeing as it's always ridiculous to write about your own band's music without sounding like a shit philosopher trying to justify berets I thought I'd go to the extreme of interviewing myself to try and get across what our music sounds like.
Mike: So what do The Slow Blade sound like?
Mike: You know full well, it's 3/5 of your old band (Flatlands) with a new bassist, named Scooter, playing less heavy but just as intensely. You still have stupid lyrics that annoy both your band mates and audiences alike.
Mike: Oh yeah, so about the lyrics, just what are they about?
Mike: My guess is as good as yours, there's no reason or rhyme to them, especially rhyme, you eschewed that long ago. The lyrics are as broad as they are inaccessible. You prattle on about Bill Gates and World of Warcraft one moment, then leap to talking about helping a friend move the other. Star Wars and milk get their due attention too.
Mike: I'm no clearer on what you mean, how long have you been together?
Mike: Too long, erm, when Flatlands split due to an Age of Empires LAN game gone wrong, we decided to come together and play music that wasn't as doom-informed and crushing and we wrote an entire set that sounded a bit bleak and dreary. We cheered some bits up and rewrote others, which is what you can find on our demo online, but we've recorded again since and they are being released soon as 'An Anthology of Bell Ends' because we like Botch so much that we stole their idea and made it an injoke.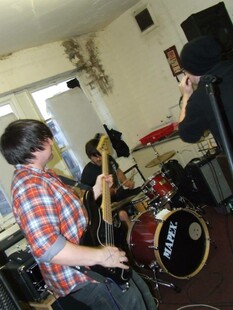 Mike: What can people expect from your set at MADE?
Mike: Endless talking until the band starts playing over you/me again, there's only so many times people can hear an anecdote about Elvis isn't there? Also, you've never met Elvis.
Mike: Good point, I don't like his music much either.
Mike: Have we lost our way? Who's asking the questions?
Mike: I don't know, this is getting weird.
Mike: Just tell people why they should be there.
Mike: Because it's six amazing bands and us and it's only £6 and you can bring your own beer/wine/spirits. Leave the drugs at home, but please, all donations of anti-histamines are welcome, we get terribly bunged up come September.