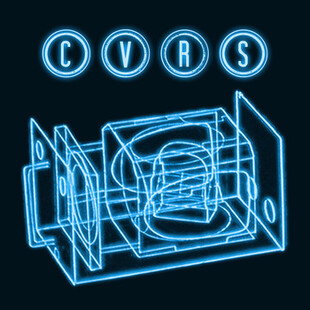 Re-imagining is a horrible term that should be reserved for terrible film remakes that don't need making.
What Sleep Sleep, a one man project with some smidges of help from a few friends, does is put new interpretations on tracks you wouldn't ever really lump together. A simple, drone-led cover of Convertible's Morning Light starts off CVRS and it's a whisp of drawn-out vocals and synth.
Teenage Spaceship by Smog gets a tripped-out, mellow treatment and the start's droning palpatations brings to mind the ever-breathing harmonium that Ivor Cutler used to play. But there ends the comparison to the Scottish wordsmith, as it unfurls like petals in the sunlight into a blissful, pop-esque ballad-styled trundle. It's shoegaze if you allowed the players the luxury of relaxing and stepping off the gas.
Elsewhere a Michael Jackson song is covered in a layer of Nick Cave or The National-esque bleakness. This is the king of pop stripped back to base elements, the lyrics having more of a sad resonance not wrapped in sharp, spiky chart-bothering beats. It's a mournful version for sure, so approach with caution, it could bring you down.
The sound of seagulls heralds a slightly more upbeat cover next, this time Mile Me Deaf's Wild At Heart complete with incidental samples throughout. There's even handclaps in there so it's positively euphoric following the tragic paean to old MJ before. This sounds like the Magnetic Fields if they forgot their troubles for a while, which is refreshing.
Closing cover, and odd choice is David Hasselhoff's Looking For Freedom which starts with a sample of the Hoff trying to act, not sure if it's Baywatch, but it's as cheesy as stilton. The track itself is a reflective, depressing look at the writer (presumably the ever-tragic Hoff) and Sleep Sleep's swirling majesty lifts it into the ether. That's not to say it's totally hi-brow, the lyrics are somewhat cliched but I guess that's the point. The juxtaposition of ridiculous home-cooked apple pie with the airs and graces of haute cuisine seems to be what's happening here.
This is a release for putting on at the end of a day to wind down to, slap it on the car stereo and you may well wake up with your wheels teetering over a ravine after you fell asleep.