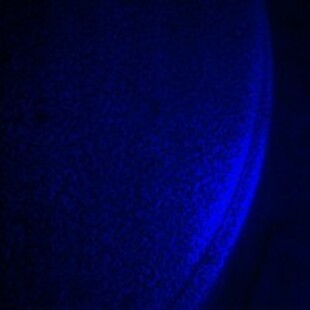 Prog can take so many forms these days and it's a shame that the word itself 'progressive' has been stretched and bruised so much.
There's hundreds of bands calling themselves prog without knowing what that means. Prog doesn't simply mean progressing from one section to another with nary a thought to the clinical nature of that choice, nope it's a state of mind. First laced together by drug-addled bonces like King Crimson and even Jethro Tull it's a very hippy state of mind to get in. Loose but contorted is the best way to describe it.
So when bands in shirts done up to eleven all playing in perfect synchronised bullshit time call their mathematical and surgically-clean machinations 'prog' it raises the old reviewer hackles. Abandon hope if you use that word jarringly bands, serious.
Thankfully Sheffield two-piece Drought on Titan have their shit sorted. Interesting noodling from the mister on guitar? Yep. Some dextrous drumming too? Yep. Sorted.
I could stop there, but DoT elicit more words. Words like 'sprawling' and 'arachnid' because see, their music slowly unfurls from a tight, bunched up fist to an open hand full of notes that drop sometimes untamed into a bit of a maelstrom. If you aren't into trance-like riff gymnastics then steer clear but if you fancy as Bill Hicks once said 'squeegeeing the third eyeball' then have a listen.
When they step off the gas like on Mother Fire part one it's a moonscape that comes to mind, white dust and an empty black sky. This is no guitar workout, it's a contemplative and slightly uncanny experiment.
That track's logical conclusions tear free in part two and part three sounds more lively, going through sections of sonic exploration and race-for-the-prize parts that meld with each other perfectly.
Two Dead Ends part one is more chilling and soundscape in feel, starting out calm and meditative with plenty of space left free for some rumination rather than simply a barrage of sounds. The drums here crack in as interruption, jarring you into a steady beat gradually. The warm guitar tone here has a weirdly southern rock feel at times, like someone let Lynyrd inhale some moon dust before it cracks into a complex and winding piece full of twists and flowing turns.
part two is a chugging, flailing fit in comparison, all sharp edges and dizzying pressure builds. Needs to be heard really as it's highly charged and played incredibly tight for some heads-down concentration sections.
DoT are looking for a label to put this out, don't be the ones who let them slip you by.