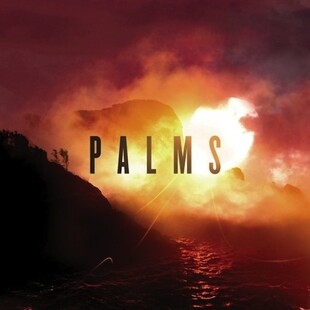 Supergroup is a term thrown about too often. Yeah there's some amazing ones; Them Crooked Vultures, The Traveling Wilburies, Down and the like but modern day groups that are truly super? There may be a shortage.
If you've ever wondered what Isis would sound like with the chuggery neutered and someone who could actually sing (sorry Aaron) then Palms might be your band. Chino Moreno (yeah him, the one who stamps his feet and sings for The Deftones) fronts a band made up of Bryant Clifford Meyer (guitars, keyboards), Jeff Caxide (bass, keyboards), Aaron Harris (drums, electronics) all ex of Isis. Frankly it sounds exactly like you expect, all crsytal-clear guitar more reminiscent of Meyer's other band Red Sparowes, wonderfully paced percussion and a pretty impassioned performance from Chino. He actually hits some pretty high notes and the space created by the ex-Isis trio means he has time to experiment too. His approach is summed up by the album's accompanying press gumf; "Musically I don't approach any project differently from one another, meaning I don't have preconceived ideas on how things should sound beforehand. It's really just hearing the music and being inspired then reacting to it."
This comes through absolutely, he just sounds like Chino. It's not Isis, it's not Deftones. It's purely a Palms album, there's parts where the electronics are taking hold of the whole song like on Shortwave Radio where Chino's vocals wind around a delicate guitar part and the static crackle underneath reflects the subject matter. His lyrics sound personal, a little tortured but not laboured at all. It sounds like an album made comfortably and with no expectations and this gives it a laid-back and altogether cool sound.
Moments of still calm like the start of Tropics show a side rarely explored by Isis due to their dynamic gymnastic style. Here there is no pressure to suddenly break into a claw-like heavy part and the quiet suits the trio perfectly. Deftones fans will probably be confused slightly, the slow-paced and laid-back fayre here is less confrontational and emotional than Chino and co usually manage, but there's wistful contemplation here in bundles.
I feel like live, this would really come alive given the right conditions. A small, dark venue with projections and choreographed lighting would cap off their aesthetic perfectly. Interesting for fans of both bands, but then totally unique too. Palms are here, can someone bring them to the UK please?