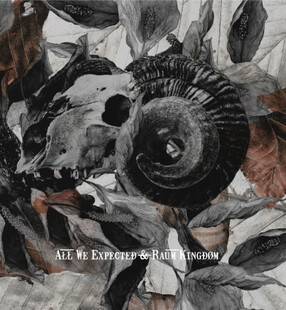 Three-piece Sannhet released Known Flood on vinyl earlier in the year, but now have seen fit to release it on CD too.
A three-piece with more talent than this 45-minute slice lets them show, they manage to combine the deftness of subtle post rock with the powerful chops that Isis et al did so well and with a black metal aesthetic in there too. Produced by Krallice and Behold The Arctopus man Colin Marston, you'll understand where this is coming from if you know those names.
This is dark, resolute and uncompromising, setting out its strident structures from the off. There's plenty of parts to get excited about, witness the neverending euphoria of Safe Passage with its Oceanic style garbled speech samples or the following Invisible Wounds which gives you more chug than Isis ever did in their last few years followed by some heads-down black metal speed exercises. It's all done with such an abundance of confidence you wonder where they might have been hiding before.
The album zips by with nary a stop or pause and you'll be sucked in to its maelstrom within a few tracks. Some parts sound dug up, witness the dead waves of radio static samples between Endless Walls and Moral for something haunting and sinister. The use of samples only gets better as the album progresses, the battering and brusing Slow Ruin crashes in after a soft, gentle lapping of water, making this an album of stark contrasts, perhaps suggesting that the normality we face every day is laced with malice and danger which can arrive at any time. A superbly executed piece of work.