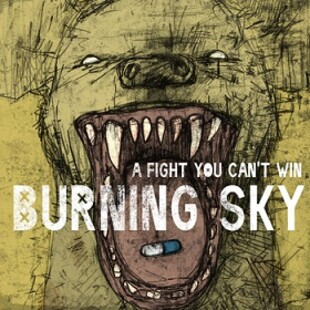 We reviewed this Edinburgh band's last EP last year and commented on their vocals and punk sensibilities.
Well time moves on and so have AFYCW. A more metallic element has crept into their sound for their self-titled effort and it has an edge to it that may have been missing slightly before. Songs fly out of the speakers with a little more verve and purpose and it's probably the sound of a band finding their feet.
The word 'grunge' is bandied around on their press release but it sounds a lot more upbeat to these ears than that label would suggest. Their songs are meaty and compact (like corned beef?) and rarely occupy more than around three minutes, giving them a garage rock immediacy. Vocals again are the star here, with the lead still ringing with a fantastic vibrato, but this time being backed up more robustly by the rest of the band. Songs like the first single off the album Burning Sky launch with a bottle-rocket trajectory and feel anthemic already.
If you're after something in the vein of Hawk Eyes minus the wackiness and with a more pop-punk sensibility, you could do worse than check AFYCW out now.
The self-titled release is out in July, find out more here.