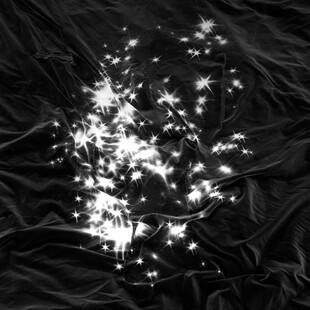 A relatively new prospect, Peals are a duo creating minimal but engaging sounds.
Thrill Jockey seem to have a no-filler attitude to their roster and Peals are an example to be held up of this ringing true. With soft and cosy sounds being created effortlessly, it has an organic and intimate feel. With a small selection of instruments, William Cashion (Future Islands) and Bruce Willen (Double Dagger) create a womb-like safeness. All percussion here feels soft and natural, being as it is created by contact with mics or guitars and with the quiet, undulating calm created by toy pianos, guitars, tambourines and shakers, it makes for a beautiful record.
Songs indeed blend into one tumbling, wonderful whole and you'll feel all the more relaxed as it winds its way through its short, but perfect forty minutes. The promotional bumf that arrives with this release talks of sunsets with friends and warm summer afternoons. That's one way of explaining its confidently laid-back style but I prefer to imagine what this must be like to witness live. Apparently the duo favour back porches and art galleries on which to perform and indeed locating this within the smaller, more microcosmic situations means it would probably have more impact than if performed in a vast, open venue where their simple and emotional sounds would simply vanish or blend into the sounds of a cash register draw slamming and the throes of conversation.
Tracks like Belle Air with its clanging bells and gentle waves of sonics would sound integral and massive in a small space, but would seem insignificant and vague elsewhere. This is the kind of music that would make sense out in the open, under star-filled skies.
The sound of cello cutting in at the start of Pendelles gives it a mournful pitch all of a sudden, but you'll be used to it after a few bars, fitting in with the sounds that eventually cascade along with the deep, groaning notes created.
It's an album of great simplicity, but also clever subtlety and is one you'll probably have to return to in order to unlock its many strands. Perfect for winding down or to remind yourself that not everything has to be clattering drums, feedback and screams.