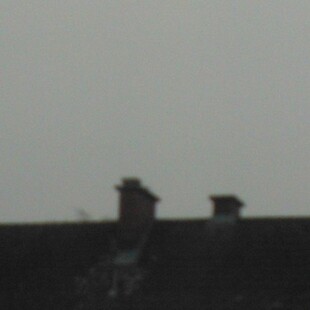 00y 18 is a project put together by the 19-year-old Michael Zimmel, who writes and records all the music, occasionally playing live with like-minded musicians in his native Austria. Zimmel has written Stahlstadt to 'create steel-sounding instrumental metal music reminiscent of the loud and harsh sounds produced by a steel mill' and as far as we're concerned he's achieved that.
Like a comelier Godflesh and clearly influenced by the likes of Pelican, Isis and post metal in a big way, 00y 18 have already played with the likes of Hierophant and Deafheaven so they're keeping good company.
This three-track debut EP shows what Zimmel's intentions are, and although somewhat basic-sounding initially, there's nuances and sleight-of-hand at work here too. The drum programming is by the book, steady and unremitting but achieves the aim of sounding relentlessly industrial, hammers bashing sheet metal into shape and sparks flying through the air, the lot. The wall-of-sound created by track upon track of guitar and bass also gives it an overbearing attack that leaves you stunned. The next logical step would be to gather field recordings of actual foundries and factories in action and combining the head-spinning riffery with it.
Until then, this is an organic take on a mechanical theme and should be admired, it's certainly a promising debut brimming with ideas and for that Zimmel should be commended.