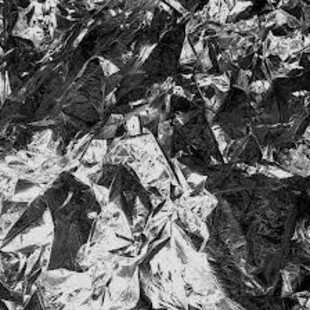 It's hard to know where to start with music from Barn Owl. A duo who explore the very minimal regions of sound they float around the edges of ambience, noise and musique concrete.
Having witnessed a frankly haunting live show in a theatre at Supersonic back in 2010, its great to hear they are still exploring the feedback and elongated notes that first captivated my imagination back then.
Jon Porras and Evan Caminiti put music under the microscope and examine it to hugely magnified levels. V apparently carries impressions of minimal techno, musique concrete and library music, pushing their self-styled 'desert rock' that inch forward. Synths roll at glacial speeds and subtle notes are picked out over the sheen giving it an impressive, huge feel.
Imagine a large cloud slowly moving across a featureless plain, threatening rain, but delivering nothing and you have the elemental hum of what Barn Owl sounds like. Where Earth move gradually along, each stroked note a step, Barn Owl glide millimetre by millimetre, but never stop. As Porras explains, "It was our goal to harness the fluidity and unpredictability of improvisation within considered arrangements. Special care was taken to convey the ever-changing flow through each piece, a continually shifting set of colors and textures and atmospheres."
Indeed, closing track, the 17-minute The Opulent Decline comes from an improv session that lasted a good thirty minutes but has been condensed through sleight-of-hand editing to become a calm, stirring journey. The in and out breathing of airy synths is complemented by staccato notes way off in the distance and layers of delayed static winds that rush over you.
Best enjoyed with no distraction, Barn Owl are one of the truly unique acts to approach this style of music, V is another triumph.