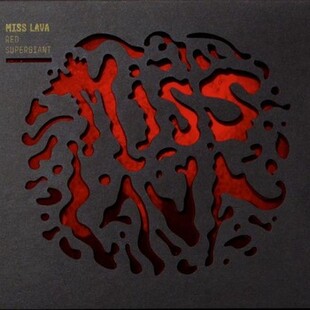 Miss Lava are a Portuguese band who are steeped in all things desert.
This is no bad thing, their brand of gasoline-fuelled rock and roll bounces along in an appealing way, but I'd love to hear some music that's rooted in their world. The Portuguese landscape is so inspiring it's strange they choose not to capitalise on that.
This is their second album and there's a passion here that reminds me of weirdly, a raft of late 90s garage rock or even a bit of Therapy? from around the Shameless era. It's not quite stoner rock, not quite indie rock, but doesn't descend into Americana as much as you'd expect. Its lyrics however are a little cliched, roaming into familiar territory, singing about vultures, the sun and driving.
However it's all done with a sun-parched style that conjures up images of the desert and sweaty gigs, but where have we seen that before? Great if you can stomach some familiar ground, but a little lacking if you've had your fill of riffs and riding from the likes of Fu Manchu and their ilk.
The production is fat enough to make it stand out, the fuzz of the low-slung bass contrasts perfectly with the wall of guitars on offer and vocals sound as if they are delivered through the fug of a Portuguese evening, strained and clear at the same time.
If you need a waymarker for where rock stands in 2013, Miss Lava are here to show you the way (if you want to go there).