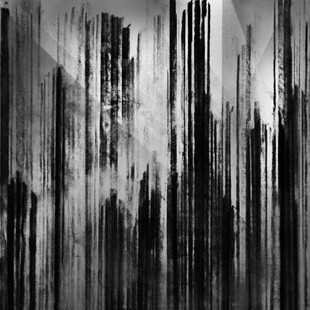 Cult of Luna are back after a too-long five year gap since 2008's Eternal Kingdom. Has time dulled their oeuvre? Of course not.
I've read opinions elsewhere that the judgement is that Cult of Luna are a band that have managed to remain inventive in a genre they helped to spawn and that's exactly right. Post metal has seen its fair share of copyists, naming no names and many bands who would seek rightly to take the mantle from CoL. These include bands like Black Shape of Nexus, Amen Ra and bands of a similarly dark bent.
From the moment first track proper I: The Weapon kicks in, it's clear they have been working hard. Based on the fantastically modernist (still) film Metropolis by Fritz Lang, you can hear the influence raining through in drops. That essential rage that we've seen in the past is still there, but with an alien, creeping electronic element to the sound that belies any notion you had of the band before. Space-like and vast, it opens the band up to new depths. In the past, CoL's sound has been one bolstered by dark, creeping static coming from black boxes, here synths and retro organ sounds collide with the epic, hulking riffs to create a gargantuan sound that is filmic in the extreme.
The album is a long one, be warned, but it's a journey of sorts. The 18-minute (yes, that's correct) Vicarious Redemption plays out like a wild west scenario, subtle percussion clicks away slowly before guitars peal out of the wilderness and that familiar Cult of Luna bass sound reverberates. This is exciting, like knowing the likes of The Watchtower and Leave Me Here have stepped before and they are still preparing into the sixth minute in. This may well be the best song they've ever committed to tape. The vocals ring with a strange, digitised vibrato at points, but this makes it all the more majestic. Halfway through, you are thrust into an unexpected spacewalk, electronics turn Cult of Luna into a post metal dance band. Almost dubstep, but not as tacky, they add layer upon layer into the washing up bowl in your head until you have to delcare this should hands-down already be the album of the year.
The space theme continues, with wildly thrashing static and radio interference colliding with vocals on The Sweep and the sound of a metallic army advancing via the epic Syncronicity which burns and crackles with shifting effects serving as an undercurrent.
If you're still reading, well done, but also you'll need the kind of stamina that takes to get through the album in one sitting. It's as thick as treacle but if you are taken in by the multitude of layers here, you'll not mind that time is slipping away.
Gushing as this review is, it's simply warranted, In Awe Of is a city on the moon being built, steadily and without emotion. There's hints of latter-day Mogwai in here too, intelligent and distant in equal measure. The band allow themselves to get lost in the sound in a way they simply never have before and it's too their credit. Where Isis peaked too early, CoL are building to an almighty dominance and Vertikal is a current high peak. Let's hope this continues onwards and upwards.