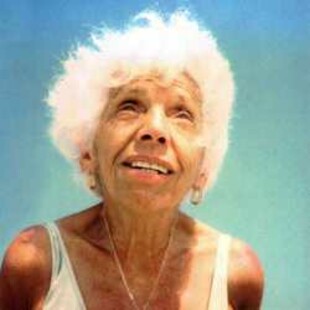 Featuring Frederick D Oberland of A Rustle of Stars and other free jazz/experimental musicians, Le Réveil Des Tropiques is a more psychedelic take on jamming than that would suggest.
Locking themselves away for two full days, what is contained on this, their debut album, is a sprawling mass of riffs and wild improvisation that could rival the likes of Hawkwind, Can et al.
Opener Jerusalem (no not that one) carves up 15 minutes alone, building a slow and dominant riff to a rollicking crescendo, before Tenochtitlan strips the walls with pure feedback frenzy and a heads-down, light-out slow burning riff taking you to space and back.
The spaced-out, trippy vibes continue for the less teeth-shaking explorations of Homs which spreads out into blissed out synth patterns with some crackling static and distant guitar meanderings.
It's an album of real self-indulgence for sure and would suit listening on a hung over Sunday afternoon while sipping black coffee and wondering whether to actually venture outside is worth it before hitting play again. It's cool and not too alienating to be regarded as a vanity release. Rather it is something to get lost in, wide and accepting tones greet you throughout.
The rambling Antibes for example passes through several hippy prisms, one moment it's Acid Mother's Temple freeform riff worship at a great speed, at others it descends into almost King Crimson-esque quiet parts, guitar and bass performing call and response antics.
For all the 70s influence here, there are moments of postmodern reference to witness here too. Sigiriya for example sounds like The Fucking Champs or Oxes, it's hillbilly-gone-electro intro is fascinating before it falls back to the prog influences previously mentioned.
If you like explorations of kaleidoscopic sound, then Le Réveil Des Tropiques could be your perfect starting point for 2013. Onwards, to the future!